Sports
The Saudi Minister Of Sports Has Proven His Support For Local Players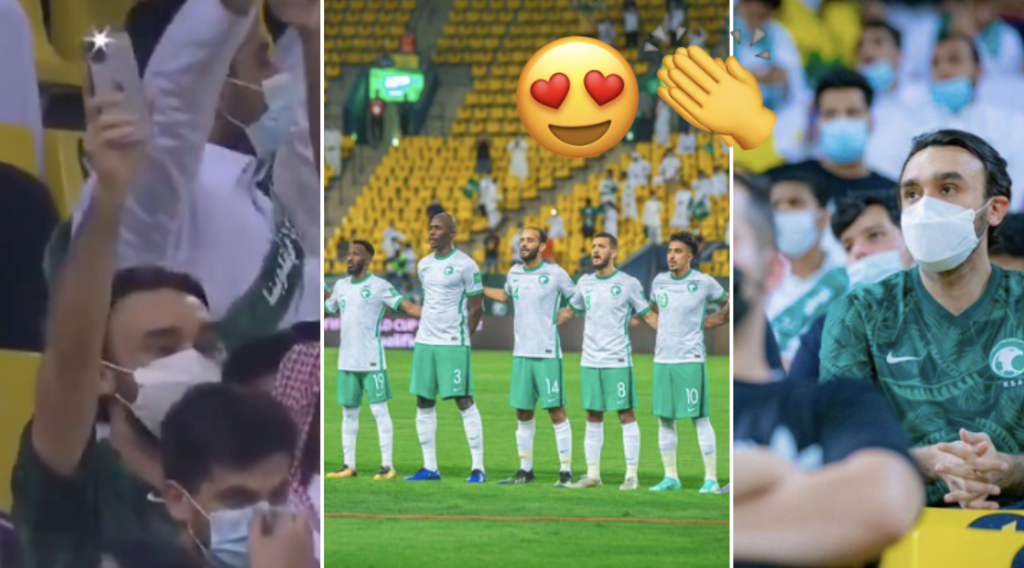 The Saudi Minister of Sports really proved his love and support for local players and sports during a football match that took place earlier this week.
The Sports Minister was in the stands with the rest of the fans supporting the Saudi national football team
The match was a qualifier for the 2022 World Cup against the Yemeni team.
And the Minister of Sports, HE Abdulaziz bin Turki Al-Faisal, was in the stands and not the VIP booth to support the players.
The Green Falcons won 3-0, scored by Salem Al-Dosari and Fahd Al-Mawlid with two goals
🎥 – هكذا تفاعل وزير الرياضة سمو الأمير عبدالعزيز بن تركي الفيصل مع الجماهير السعودية 🤩💚💚💚 pic.twitter.com/dgBhvJd4C0

— منبر الهلال 🏆 (@MnbrAlhilal) June 5, 2021
Lots of videos and pictures have been floating online of the Minister at the game
📌| #وزير_الرياضة @AbdulazizTF في المدرج يشارك الجماهير تفاعلها في مباراة #السعودية_اليمن .

— عناد العتيبي 🇸🇦 (@ENAD_Alotaibi) June 5, 2021
He even spoke to the media present and said that it was important for him to be there to support the team.
وزير الرياضة @AbdulazizTF في فيديو خاص #لسعودي_٣٦٠:

"تشجيع الرابطة حلو ويحمّس.. ودائمًا مشجعين خلف الأخضر"@Majeed_Taleb #المنتخب_السعودي pic.twitter.com/SCb1CljFPh

— سعودي 360 (@sport360Saudi) June 5, 2021
All in all, a beautiful crowd to an exciting match!
انتصار و3 نقاط مهمة نحو تحقيق الهدف، شكرًا لنجوم الأخضر والجهازين الفني والإداري.

جزيل الشكر والتقدير لسمو وزير الرياضة الأمير عبدالعزيز بن تركي الفيصل على دعمه وحضوره وتفاعله غير المستغرب.

شكرًا لجماهير الوطن .. وموعدنا يوم الجمعة أمام سنغافورة 🇸🇦💚 pic.twitter.com/EbEJkMeDZ1

— ياسر المسحل (@Yalmisehal) June 5, 2021