Latest
These New Riyadh Cafes Are STRONGLY RECOMMENDED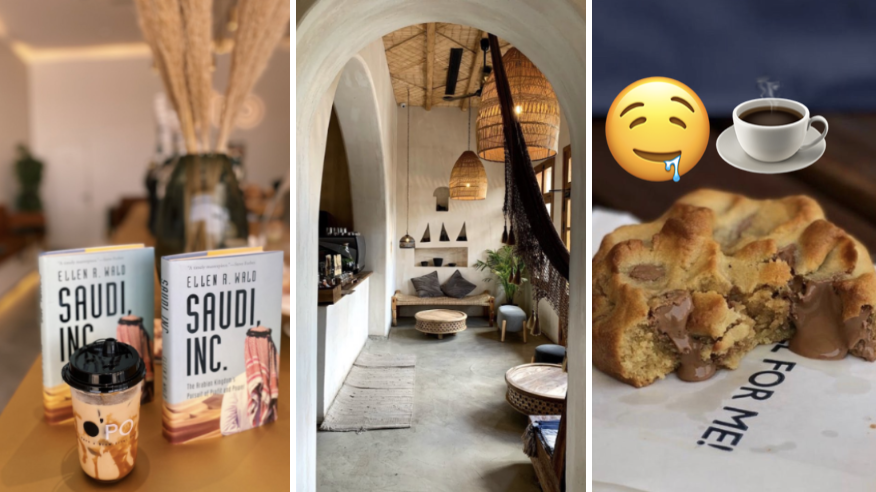 New aesthetic cafes keep opening up in Saudi all the time. We previously mentioned a list of the 25 most popular cafes in Riyadh , and we would love to give you a quick update on the new cafes, some of which are still under trial for opening.
So let's go take a look at them!
9. Shots
A new cafe with a trial opening met with acceptance and admiration from its visitors and achieved a reputation in a very short time of its opening. Despite its relatively high prices, everyone agreed that their coffee is delicious and the desserts are even more tastier and lighter. And if you like dates and pecan tart, then make sure Shots is your destination to go to.
In short: excellent coffee, worthy desserts, and décor that captivates the eye with its beauty and simplicity. Their location: Muhammadiyah District, Prince Turki I Road .
8. Trieste
This place is known for its location and the constant crowding on it, but believe us the cookies they have are worth every minute of waiting and outdo any other shop that specializes in cookies.
7. Arrow
This cafe is small and cozy, perfect for a quiet time.
A great cafe with excellent prices that combines specialty coffee with other delicious varieties such as pomegranate mojito and passionfruit ice cream.
We estimate that it is a beautiful addition to eastern Riyadh in the Hamra district
6. Tefachie
It is said that Tefachie in Ethiopian means 'delicious'. An elegant cafe in the Narges neighborhood with an old Ethiopian style that is eye-catchy, especially during daylight hours ☀️ It is still under trial opening and their coffee is really delicious and worth a try.
5. Moon Shell
From Jeddah to Riyadh? A vegan and vegetarian café, offering organic coffee devoid of animal derivatives. The desserts menu offers delicious, healthy and light varieties at reasonable prices. It is distinctive and differs from most cafes, with a comfortable décor for the eye and suitable for a vegan.
4. SORS
This cafe has a lot of varieties, starting with the ice cream and the French toast that was famous because of it, passing through the bakery and coffee section and ending with the light food. If you have not tried their French toast, we advise you to add salted caramel sauce with a Spanish latte and you will not regret it.
3. Venti Coffe
Great cafe and as explained in the first Turkish neighborhood of Muhammadiyah , it is famous for it's espresso and the many lattes they sell, distinctive with everything, service, decor and coffee. the atmosphere is great and it also provides outdoor seating for customers.
2. Fabrica De Cafe
High quality coffee at excellent prices and a place that has a calm and comfortable bohemian stone design ✨ But its small size gets crowded often. Located in Prince Muhammad Bin Saad Road.
https://www.instagram.com/p/CDIvxZUhDRG/
1. O'PO
This cafe pays attention to the smallest details, starting with the shape and size of cups for decoration, the menu, and everyone agrees that their cold brew is delicious and of good quality. Currently, they have more than two branches in Riyadh, the first in Jerusalem and the second in Narges .
These were our last nominations for cafes in Riyadh, if you agree with us in or disagree, write to us and let us know your opinion!