Travel
A New Vision For Al Ula Has Launched And It Is A Game-Changer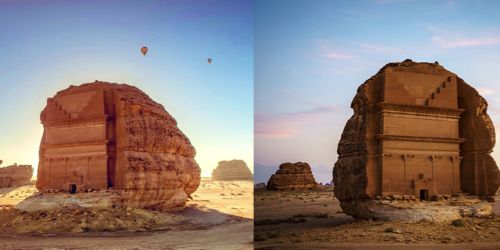 Crown Prince Mohammed bin Salman has launched a new vision for Al Ula to turn it into a leading global destination for arts, heritage, culture, and nature.
The project, called "A Journey Through Time," is a totally new vision for Al Ula and aims to sustainably restore and rehabilitate the main archaeological areas
It is all part of the goals of Vision 2030 and focusing on bringing a whole new concept to the northwestern regions.
The project is being led by the crown prince, who is also chairman of the board of directors of the Royal Commission for AlUla Governorate, and followed up by the Minister of Culture, Prince Badr bin Abdullah bin Farhan, also governor of the Royal Commission for Al Ula.
View this post on Instagram
"Today, we embark on a journey to preserve the world's largest cultural oasis and advance our understanding of 200,000 years of heritage," the crown prince said. "The Journey Through Time master plan is a leap forward to sustainably and responsibly develop AlUla, and share our cultural legacy with the world."
The plan involves investing in the heritage, cultural, natural and geological richness of the region, through community participation in the development process, to preserve Al Ula's legacy.
It will also open new possibilities to discover its undiscovered history and build a future to be proud of.