Travel
This World-Famous Tulum Hotel Is Coming To Al Ula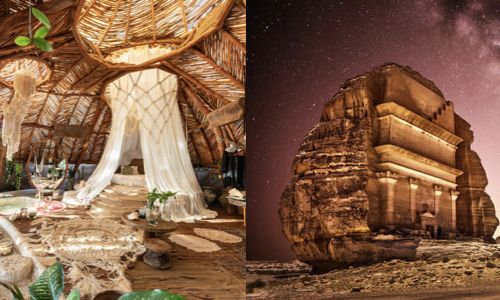 Al Ula is one of the oldest cities in the Arabian Peninsula and home to Hegra, a UNESCO World Heritage site, and is increasingly becoming a very popular tourism site.
And one of the most popular hotels in the world is now launching in Al Ula also
The famous Mexican hotels, AZULIK, which are known for their charms and for their very instagrammable views, are coming to Saudi Arabia.
AZULIK considers itself not just a hotel but a 'tribal concept with initiatives around hospitality, gastronomy, healing, fashion, architecture innovation, and art'.
View this post on Instagram
The governor of the Royal Commission for Al-Ula and Roth Eduardo Neira, chairman of the Board of Directors and Founder of AZULIK Hotels and Resorts Group have signed an agreement to provide architectural consultation services and preliminary design of AZULIK Hotel in AlUla.
The project will be adopting a unique and innovative method of design, which is responsible toward the environment and merges arts with nature
View this post on Instagram
This will merge the natural scene with the rich cultural heritage of Al Ula
View this post on Instagram
Prince Badr also signed a new partnership agreement with Accor Hotels Group, the pioneering group in the field of superb hospitality to manage and operate the magnificent Ashar Resort in AlUla, which hosted visitors from different parts of the world during the Winter At Tantora season.