Makkah
The Grand Mosque In Makkah Has Finally Reopened To Worshippers After A Seven Month Hiatus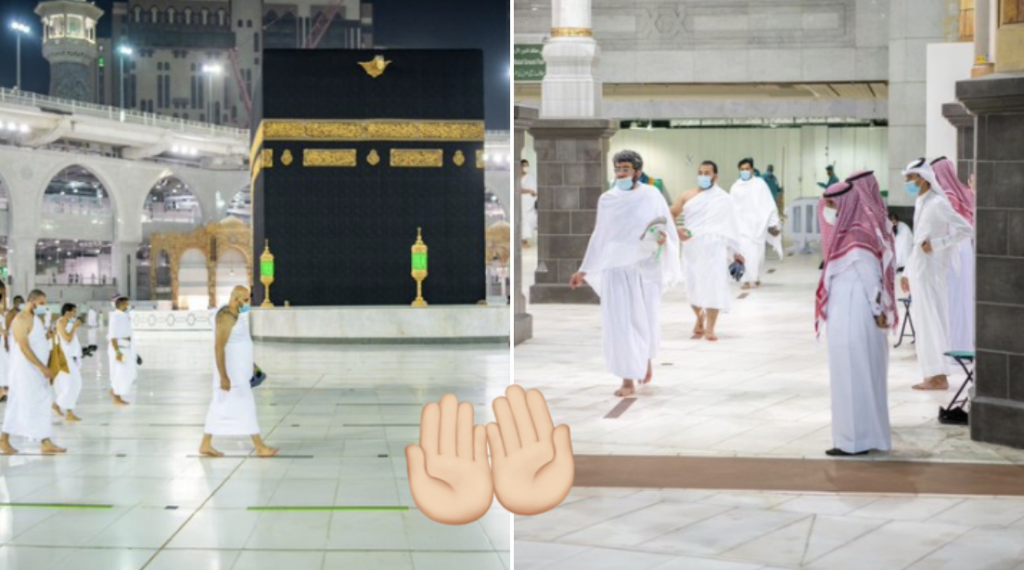 After an unprecedented shutdown that lasted seven months to contain the spread of COVID-19, the Grand Mosque in Makkah is finally reopening its doors to worshippers.
The mosque reopened at midnight on Sunday
This is still the first phase of things returning to normal and only approximately six thousand pilgrims will be allowed inside the mosque per day to ensure social distancing.
The Ministry of Hajj and Umrah has taken a lot of steps to ensure precaution. For the first time ever, mosque-visitors will need to get a permit through an app and will only be permitted inside the mosque for 3 hours on a specified day.
#يحدث_الآن | طلائع زوار #المسجد_الحرام يصلون لأداء مناسك العمرة وفق الإجراءات الاحترازية. #رئاسة_شؤون_الحرمين pic.twitter.com/YOfx8OzmjU

— رئاسة شؤون الحرمين (@ReasahAlharmain) October 3, 2020
And people are so relieved to be able to go back.
الفرحة لا تسع أهل مكة اليوم 🕋❤️#الحرم_المكي

— Balquees Basalom بلقيس (@balquees94) October 4, 2020