COVID-19 In Saudi
The Third Umrah Phase Of The Gradual Return Of Opening The Grand Mosque Has Commenced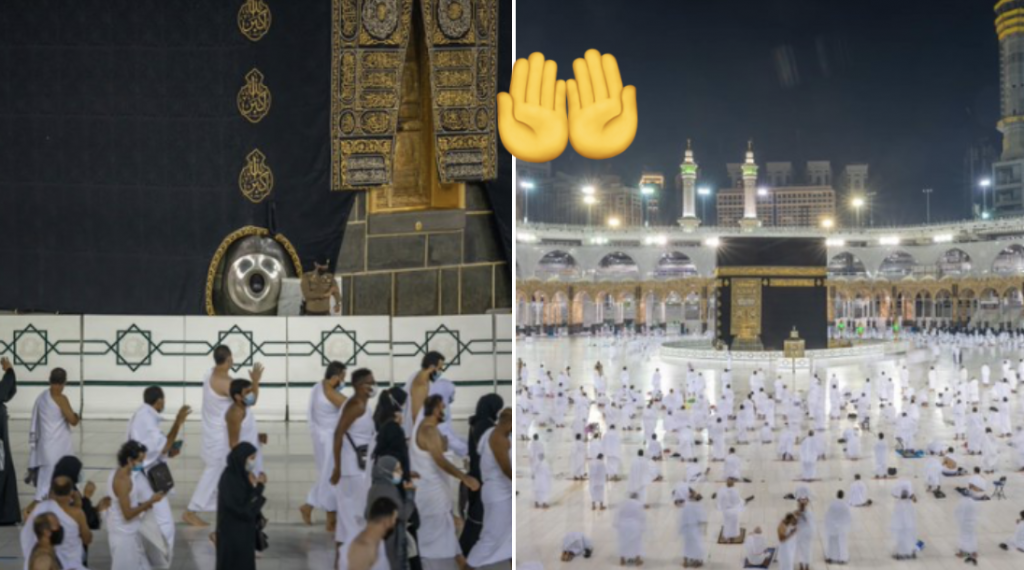 The third phase of the gradual return of Umrah to normalcy has commenced on Sunday.
And this stage is going to allow citizens and residents from inside – as well outside the Kingdom – to perform the Umrah under the necessary health precautionary measures to prevent the spread of COVID-19.
The Ministry of Hajj and Umrah has announced that those outside the Kingdom will soon be allowed to enter the country for Umrah in limited numbers and must meet certain criteria.
Only 20 thousand pilgrims per day and 60 thousand worshipers per day will be allowed in the mosque during the stage.
المعتمرون يتوافدون إلى #المسجد_الحرام مع بدء المرحلة الثالثة المتمثلة بقدوم معتمري الخارج وسط منظومة متكاملة من الخدمات وفق إجراءات احترازية ووقائية.#نعود_بحذر #واس_عام pic.twitter.com/OGr1p8hMYP

— واس العام (@SPAregions) October 31, 2020
The Ministry has previously announced that guidelines will be given to internal Umrah companies and their certified external agents as flights for Umrah resume.
🎥

غدًا تبدأ المرحلة الثالثة من السماح بالعمرة تدريجيًا وستصل أول دفعة من المعتمرين من خارج المملكة بإذن الله .. وهنا نرى جانب من الاستعدادات الاحترازية في الفنادق المؤهلة لاستقبال ضيوف الرحمن… نسأل الله أن يتقبل من عباده #تطبيق_اعتمرنا pic.twitter.com/0qO0NTpxag

— وزارة الحج والعمرة (@HajMinistry) October 31, 2020
Look at this view!
جموع المصلين يتوافدون إلى #المسجد_الحرام⁩ لأداء صلاة الفجر ضمن المرحلة الثالثة.
⁧#معا_محترزون⁩ pic.twitter.com/h6I5nVT9w7

— رئاسة شؤون الحرمين (@ReasahAlharmain) November 1, 2020