National-day
These Rare Pictures Of The Saudi Royal Family Are The Perfect Nostalgia For National Day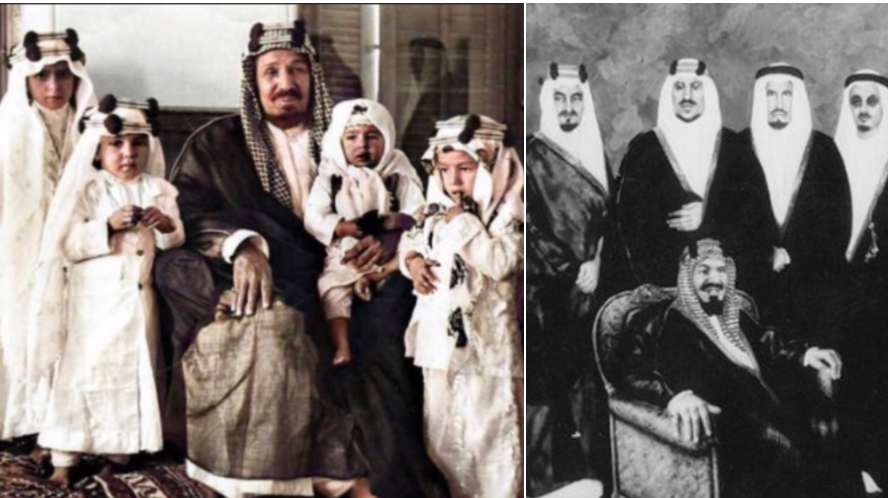 As Saudi Arabia celebrates its 90th anniversary, citizens and residents of the Kingdom are recalling the country's history and accomplishments.
And it is not possible to celebrate the country without taking into account its leadership
Here are some of the most iconic clips that look back at the country's leadership and reflect the leadership qualities of the House of Saud.
In this clip, for instance, the King talks about his simple childhood.
جعل عمرك طويل يابو فهد
فديو قديم ل الملك #سلمان_بن_عبدالعزيز
يتحدث فيه عن طفولته ببساطة 👌🏻#اوامر_ملكيه pic.twitter.com/vvxDWp4qxD

— راجح الحارثي (@rajeh_90) June 2, 2018
And this rare clip  Buraidah documents a spontaneous clip of King Abdullah next to King Fahd as they release a dove during the celebration of the Qassim people
لما حطّت الحمامة عند الملك عبد الله رحمة الله عليه. pic.twitter.com/lMxc9mbU6M

— Abdallah (@Litheeth) August 31, 2020
And in this rare interview of

1974, King Faisal talks about what the country will be like in 50 years
مقطع نادر لـ
الملك فيصل بن عبدالعزيز آل سعود
وهو يتحدث عن تصوره للمملكة بعد ٥٠ عاماً. pic.twitter.com/OqGJzd8mqN

— تلفزيون قديم tv (@top_old5) December 23, 2017