National-day
These Saudi Brands Got Their National Day Messages Completely Right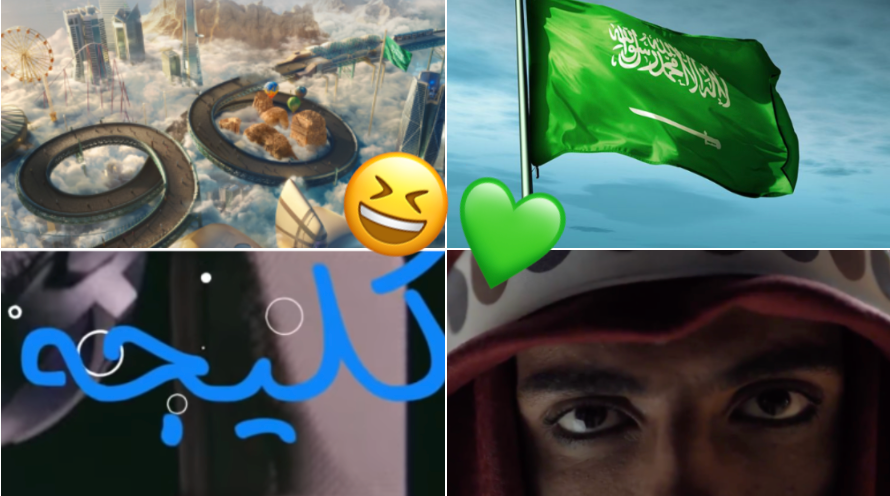 The past few days have just been about social media platforms seeing nonstop National Day related content coming from brands.
And that makes complete sense
The past few years have been seen an increasing amount of pressure for companies to come up with the most innovative way to mark the spirit of National Day.
Here is the run down on what have been the hits of this year.
Aramco
It is inspiring and larger-than-life which is totally on brand with Aramco and people definitely are feeling the message. However, some have pointed out that it is more of an ad about the company than about Saudi Arabia.
سعوديين رافعين رؤوسنا مثل رايتنا.. ومهما كانت التحديات، نتجاوزها.. شجاعتنا امتداد لأصالة معدننا.. وهمتنا كبيرة مثل جبل طويق.

سعوديين .. #انسى_توقفنا 🇸🇦#أرامكو #اليوم_الوطني90 pic.twitter.com/RCQFw7aepn

— أرامكو (@Saudi_Aramco) September 18, 2020
The Ministry of Sports
Technically not a company but they deserve a shout out for the creativity and coming up with such an inspiring way to reflect on the growth of sports in Saudi Arabia, especially in recent years.
هُنا المملكة العربية السعوديّة 🇸🇦

وطن #ما_بعده_وطن#همة_حتى_القمة#اليوم_الوطني_السعودي90 pic.twitter.com/KuifnearMf

— وزارة الرياضة (@gsaksa) September 21, 2020
Samba
Samba didn't go wrong with this scenic work of art that is going to make everyone want to pack their bags up and take a road trip.
اعلان اليوم الوطني لبنك سامبا تحفة فنية والله 😍 pic.twitter.com/MhHs91dATO

— ندى (@nadazahranii) September 21, 2020
The Chefz App
There were definitely some misses from the restaurant brands but one company that did not fail at all was The Chefz App
هذه الملحمة تمثل جزءاً من التضحيات التي قُدِّمت لهذه الأرض المباركة #لتحيا_بلادي 🇸🇦💚

وذو الفضلِ فارِسُ أمجادِنا
مليكُ البطولاتِ عبدالعزيز#همة_حتى_القمه #اليوم_الوطني_السعودي90 pic.twitter.com/X06Myxketf

— The Chefz – ذا شفز (@TheChefz_) September 20, 2020
Helyyil
The food delivery brand delivered with a light-hearted punch and it was refreshing.
يامحلى الأخضر بواتساب الأمهات 😂

حليب شاي #لونا وإعلان خفيف لطيف ☺️

— هليّل (@Helyyil) September 21, 2020