News
A Man Armed With A Knife At The Grand Mosque In Makkah Has Been Arrested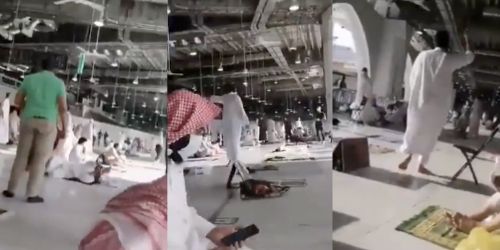 Security forces at the Grand Mosque in Mecca have arrested a man armed with a knife, according to local media.
The suspect was arrested after the Asr prayer on Tuesday
He was repeating phrases that are supportive of terrorist groups such as Daesh, according to officials.
Disciplinary procedures have been taken against him.
Local and regional media have not yet independently verified the video.