Announcements
All Students And Teachers In Saudi Arabia Must Get Vaccinated Before August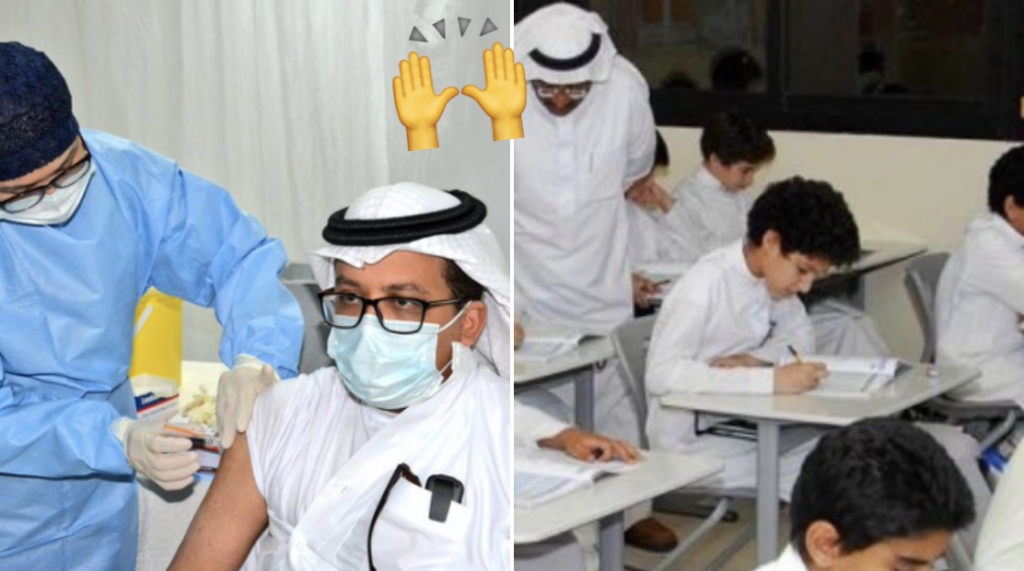 Although it is not entirely official yet, there is a high possibility that schools will finally return to normal in the upcoming semester.
The Education Minister has announced a schedule for all school staff, at all levels, to receive COVID-19 vaccinations before the start of the next school semester
This is in keeping with announcements by other Saudi ministries and organizations that have requested their staff to get vaccinated in preparation for a return to normal daily life.
في ضوء التوجيهات السامية، وحرصاً على سلامة منسوبي الوزارة وإدارات التعليم والجامعات والتدريب التقني؛ وجه #وزير_التعليم بإعداد خطة زمنية لأخذ لقاح فيروس كورونا لمنسوبي التعليم، واستكمال ذلك قبل بدء العام الدراسي المقبل 1443هـ؛ للعودة إلى الحياة الطبيعية، وانتظام العملية التعليمية. pic.twitter.com/vD5YCnnHea

— وزارة التعليم – عام (@moe_gov_sa) April 6, 2021
Those working for the Ministry of Education in Riyadh are already getting vaccinated.
إنفاذاً للتوجيهات السامية الكريمة، وبناءً على توجيه معالي #وزير_التعليم .
مدير عام #تعليم_الرياض يدشن مبادرة تقديم لقاح كورونا لمنسوبي تعليم الرياض بالتعاون مع التجمع الصحي الثاني بالمنطقة في مقر إدارة التعليم . pic.twitter.com/MkvNtlGHcC

— إدارة تعليم الرياض (@MOE_RYH) April 6, 2021
Schools and universities will finally reopen after shutting down last year as the pandemic began
عاجل – وجّه #وزير_التعليم بإعداد خطة زمنية لأخذ لقاح فيروس كورونا لمنسوبي التعليم، واستكمال ذلك قبل بدء العام الدراسي المقبل 1443هـ (2021-2022م) للعودة إلى الحياة الطبيعية، وانتظام العملية التعليمية.#عودة_الدراسة_حضوريا pic.twitter.com/iTAQo23snR

— لوڤن السعودية (@LovinSaudi) April 6, 2021