Announcements
BTS's Break The Silence Is Playing In Cinemas In Saudi Arabia But For A Very Limited Time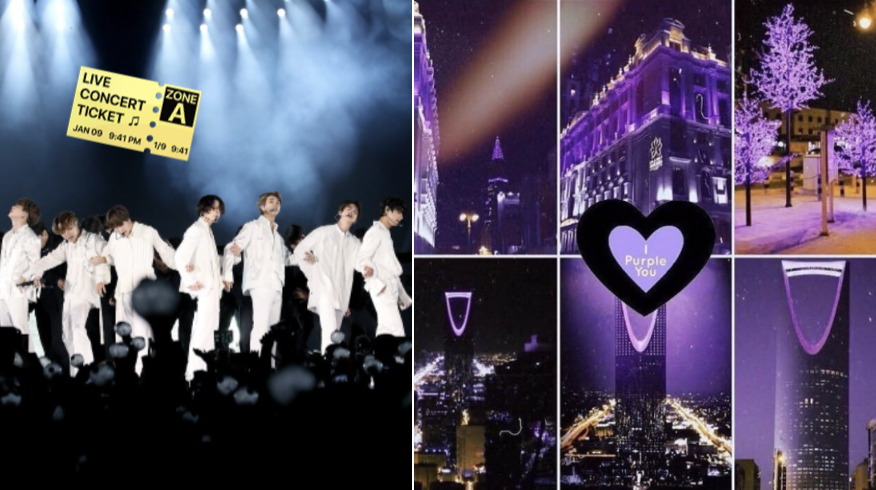 Just a year ago, Korean pop sensation, BTS, performed in Saudi Arabia to a crowd of 60,000 people.
It was the kick-off of Riyadh Seasons and also a very important day to K-pop fans across the region
Riyadh was painted in purple to welcome them and Saudi social media was basically all-things BTS for hours to follow.
ثريد || 11 أكتوبر

11102019|| 🤍
Riyadh 🇸🇦.

كونسرت الرياض
#BTSinRIYADH #BTSinSaudiArabia
#BTSinRiyadh
#SaudiARMYMnooniversary

مومنتاتي اليوم اللي كل اعضاء بانقتان لاحظوني فيه واحد واحد واكثر شي كانو يناظروني تايكوك اللي نظراتهم خلتني اسعد وحدة فالدنيا
🤍🤍. pic.twitter.com/mwy8Jn3MY7

— 라티파🇸🇦⧖ (@latifahchoisan) October 11, 2020
And just a year later, even though circumstances are very different, Saudi K-pop fans again have something to look forward to.
A film about the band, Break The Silence, will be playing across cinemas in Saudi Arabia – but for just three days.
Find out more here.