Announcements
Exciting Details About The First Ever Edition Of The Red Sea International Film Festival Have Been Revealed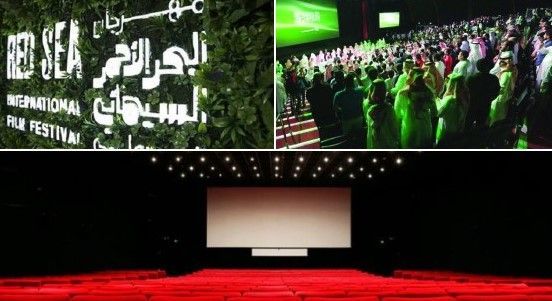 The first edition of the Red Sea International Film Festival is going to take place later this year and some really exciting details have been shared.
The theme of the festival will be 'metamorphosis'
The festival is set to be launched in Al-Balad, Jeddah's historic downtown, and will reflect on the impact of cinema's triumphant return to Saudi Arabia since 2019.
The festival will consider how cinema has successfully adapted from analog to digital and now to new platforms delivering content and focus on the changing role of women.
The Red Sea International Film Festival will take place from November 11 to 20
شاهد، اكتشف، واحتفل بالسينما في مهرجان البحر الأحمر السينمائي الدولي!

11 – 20 نوفمبر 2021#RedSeaIFF pic.twitter.com/gfJDWzIC7L

— RedSeaFilm (@RedSeaFilm) February 25, 2021
Submissions still open!
ما زالت الفرصة أمامك! آخر يومين للاشتراك في معمل البحر الأحمر والانطلاق في عالم السينما. https://t.co/Xw25gww7U0#RSL21 pic.twitter.com/6gVGstwkF0

— RedSeaFilm (@RedSeaFilm) February 25, 2021