Announcements
Saudis On Twitter Are Discussing King Phillip's Death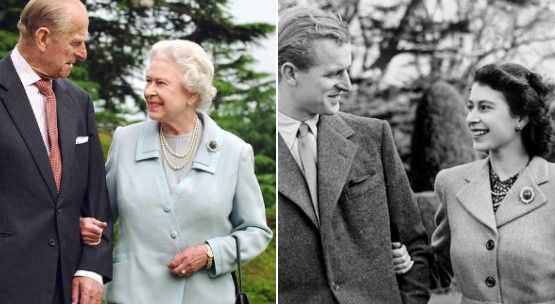 The Buckingham Palace announced on Friday that Prince Philip, the husband of Queen Elizabeth of the UK, has passed away.
He was 99 years old and had been married for 73 years
It is reported that Prince Philip entered the King Edward VII private hospital in mid-February after he felt unwell as a result of his infection and left the hospital in March after receiving treatment for four weeks.
The news was also announced on Saudi news channels
#لندن | وفاة الأمير فيليب زوج ملكة بريطانيا.#أخبار_السعودية pic.twitter.com/hkMU3dTZFy

— أخبار السعودية (@sauditv_1) April 9, 2021
Saudis also took to Twitter when the news was announced.
RIP 🪦 Phillip 10th June 1921 – 9th April 2021 #الأمير_فيليب pic.twitter.com/SAYbTE8pzA

— Mai❤️ (@maimutri) April 9, 2021
I had the pleasure of meeting his Royal Highness and he was kind and humple My prayers are with Her Majesty and the entire royal family at this difficult time 🙌🏻🖤#PrincePhilip
#الامير_فيليب pic.twitter.com/tymx5Le15u

— Ethar♥️ (@athory94) April 9, 2021
"Love is the one thing we're capable of perceiving that transcends time and space, That's why we age not by years, but by stories"

HRH The #PrincePhilip, Duke of Edinburgh 1921-2021 🤍💔🖤#الامير_فيليب pic.twitter.com/dB3kIArHVE

— عبدالله بن علي | Abdallah Bin Ali (@i_binAli) April 9, 2021