Announcements
STC Has Announced A Game-Changing Partnership With Alibaba Cloud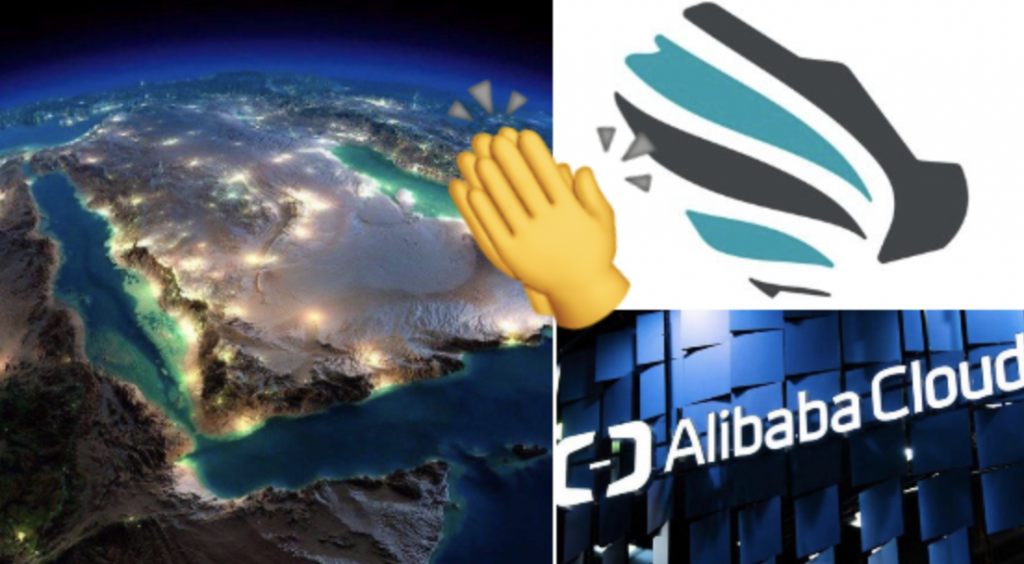 It is official – Saudi Arabia is the ultimate tech hub of the region.
Saudi Telecom Company (STC) and venture capital fund eWTP Arabia have announced a MAJOR joint partnership with Alibaba Cloud that will be a game-changer
Alibaba Cloud is planning to invest up to $500 million over the next five years as part of the partnership. As part of the deal, a new office to be set up in Riyadh to provide services and training to local customers.
The investment will also provide a wide range of resources to help build sustainability and ensure localization. The partnership will also provide high-performance public cloud services in the Kingdom.
"This collaboration is a significant milestone for STC in our efforts to contribute to Saudi Arabia's Vision 2030 by introducing a trusted cloud service partner," say Abdullah Al-Swaha, the Minister of Communications and Information Technology.
stc تعلن استثمار لما يصل نحو 500 مليون دولار خلال الخمس سنوات في الخدمات السحابية بشراكة مع صندوق eWTP Arabia Capital و"علي بابا كلاود" pic.twitter.com/huiM9RzcS6

— مجموعة stc (@stc) December 28, 2020
With international headquarters in Singapore, Alibaba Cloud provides cloud computing services to online businesses and is the digital technology backbone of the Chinese e-commerce conglomerate.
نعتز بنجاحنا في إتمام شراكة استراتيجية بين المشغل الوطني شركة الاتصالات السعودية STC و علي بابا كلاود لإنشاء منصة حوسبة سحابية عالية الأداء في السعودية باستثمار مشترك يصل إلى مليار دولار pic.twitter.com/OWhsDRVbH9

— الاتحاد السعودي للأمن السيبراني والبرمجة والدرونز (@SAFCSP) December 28, 2020