Announcements
The Crown Prince Has Launched The Most Mesmerizing Luxury Red Sea Project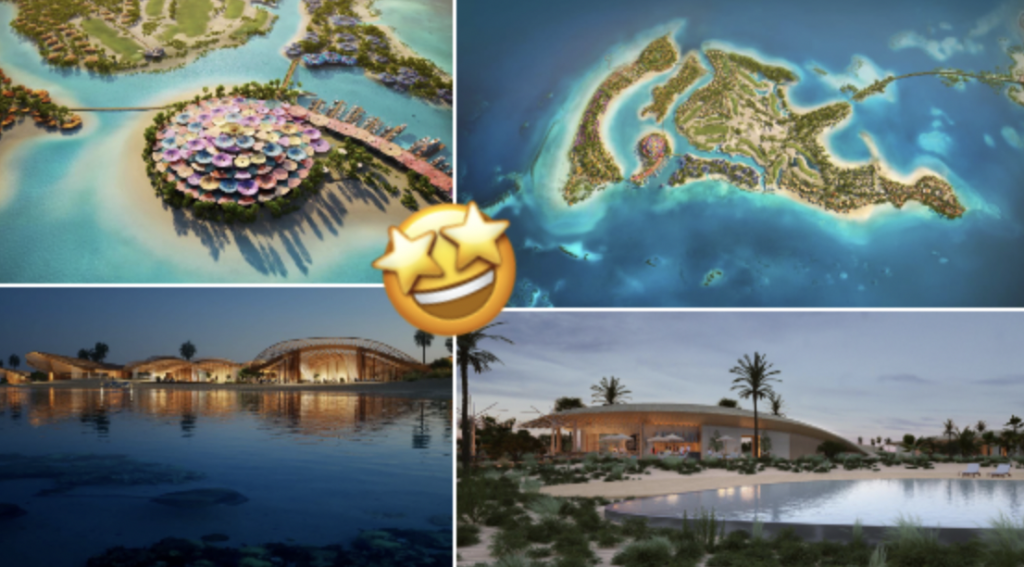 Crown Prince Mohammed bin Salman has just launched the most luxurious resort project as part of the Red Sea development initiative.
The Coral Bloom development has been designed by the world-renowned British architectural firm Foster + Partners and will be built on Shurayrah Island, the main island of the Red Sea Project.
The island is home to the world's fourth-largest barrier reef system, untouched corals, and a significant number of endangered species.
It is also naturally shaped like a dolphin!
سيدي ولي العهد رئيس مجلس اداره شركة البحر الاحمر يطلق تصاميم الجزيره الرئيسيه فالمشروع🇸🇦❤️ pic.twitter.com/oDCbRPJbIv

— TURKI ALALSHIKH (@Turki_alalshikh) February 10, 2021
The idea of ​​the project is to establish a chain of hotel resorts and create a different entertainment experience for visitors
سمو #ولي_العهد يُطلق تصاميم #كورال_بلوم الرئيسية لجزيرة #شُريرة، التي تتضمن إنشاء سلسلة منتجعات فندقية فاخرة على الجزيرة الرئيسية من تصميم المكتب المعماري الشهير نورمان فوستر #رؤيتنا_واقع pic.twitter.com/n4OxXIOEaa

— مشاريع السعودية (@SaudiProject) February 10, 2021
The aesthetics of the Coral Bloom are inspired by the flora and fauna indigenous to the Kingdom
فيديو يكشف سحر تصميم الجزيرة الرئيسية في #مشروع_البحر_الأحمر، بمفهومها المتجدد والمستوحى من الطبيعة الخلابة للمملكة العربية السعودية. #رؤيتنا_واقع pic.twitter.com/bbuUOD90RC

— شركة البحر الأحمر للتطوير (@TheRedSeaSA) February 10, 2021