Announcements
The Great Adel Imam's Most Iconic Play Is Now Streaming Digitally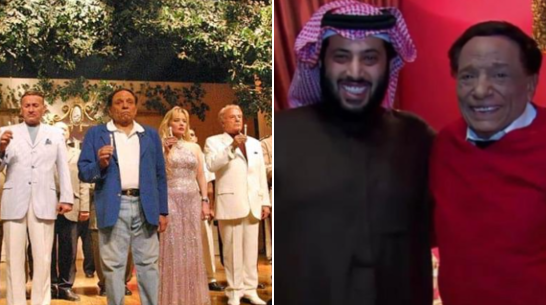 The pandemic has resulted in a lot of sources of entertainment but, thanks to the Entertainment Authority, a lot of alternatives have also popped up.
And now one of the most iconic plays in the Arab world is coming to everyone's screens
The President of the Entertainment Authority, Turki Al-Sheikh, announced on his Twitter account that the Entertainment Authority has obtained the rights to display the popular play, Bodyguard, by the great artist, Adel Imam.
The play which will soon be broadcasted on the Shahid platform.
يسعدنا ان نعلن لكم انه برعاية هيئة الترفيه تم الحصول على حقوق عرض المسرحية الاخيرة للفنان الكبير عادل امام (بودي جارد) التي سيتم بثها قريباً على منصة شاهد vip لأول مرة في التاريخ.. ادعوكم للمسارعة بالاشتراك في منصة شاهد والاستمتاع بالعمل الكبير.. انا اول واحد باشترك 🇸🇦❤️🔥 pic.twitter.com/zbRntZjXdq

— TURKI ALALSHIKH (@Turki_alalshikh) December 28, 2020
The head of the entertainment authority has invited everyone to watch the play and also stated that he was the first to subscribe.
BodyGuard was the last theatrical work by the Egyptian legendary star Adel Emam on stage, and instantly became a huge hit. It ran for 11 years and is one of the longest-running plays for the duration in the Arab world.