Announcements
The Ministry Of Culture Is Looking For Ideas And The Best Ones Will Win HUGE Cash Prizes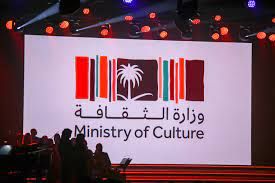 The Saudi Ministry of Culture has announced the opening of electronic registration for a cultural ideas contest and it is extremely exciting.
Winners can expect prizes worth up to SR300,000
So many exciting things are happening in Saudi Arabia and, now, people can submit their own ideas and potentially win a huge cash prize for it! Participants are being asked to put forward proposals for creative and innovative activities at festivals and events being staged in the Kingdom.
Cash awards will be made to entrants judged to have come up with the three best ideas.
The marathon, held in financial partnership with NCB, is aimed at developing advanced ideas and transforming them into distinctive cultural events and festivals, while providing support and training to participants with the design thinking method.
A five-day screening process will begin on Jan. 11, with the results of the participating teams being announced on Jan. 16.
The marathon will start on Jan. 18 and its activities will last for five days. Final results and selection of the three winning teams will take place on Jan. 26.
Organizers have split the contest into 11 cultural categories of museums, films, heritage, fashion, libraries, literature and publishing, culinary arts, visual arts, architecture and design, theatre and performing arts, and music.