Announcements
The Saudi Embassy In The US Is Calling On Saudis In Washington DC To Abide By The Curfews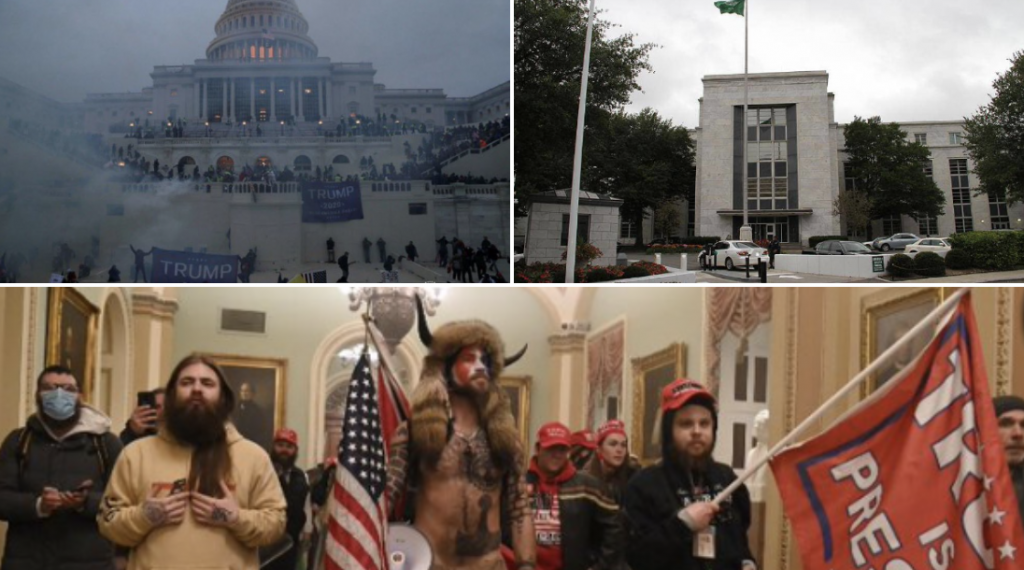 The Saudi Embassy in the United States has called on the Saudis in Washington, DC, to abide by the curfew imposed by the authorities after supporters of President Donald Trump stormed the Congress building.
تود السفارة التأكيد على المواطنين المتواجدين في واشنطن بالالتزام بحظر التجول من الساعه ٦م اليوم وحتى الساعة ٦ من صباح الغد واتباع تعليمات السلطات المحلية، وعدم الحضور الى واشنطن خلال هذه الفترة لمن هم خارجها، والاتصال على ارقام الطوارئ المذكورة في موقع السفارة في الحالات الطارئة.

— Saudi Embassy (@SaudiEmbassyUSA) January 6, 2021
In a statement, the embassy said, "Citizens in Washington must abide by the curfew from 6 pm on Wednesday to 6 am tomorrow, Thursday."
The statement also urged Saudis to follow the instructions of the local authorities, and not come to Washington during this period for those outside it. It also pointed out the hotline numbers mentioned on the embassy website to be called in case of an emergency.
Muriel Bawazir, Mayor of Washington, DC, had announced the imposition of a curfew in the capital, starting 6 pm yesterday.