News
Here's The Rundown On The Upcoming Saudi Arabia Green Initative That Has The World Talking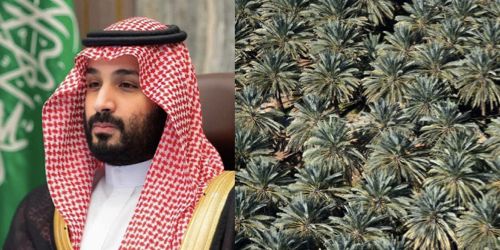 Crown Prince Mohammed Bin Salman unveiled the major 'Saudi Arabia Green' and 'Middle East Green' initiative last weekend and it has gotten everyone's attention – including big names in climate action amongst the international community.
The initiatives are part of efforts to combat climate change
The Crown Prince has said that the two initiatives would be taken soon, aimed at paving the way for Saudi Arabia and the region to protect the planet and combat climate change.
The Middle East Green Initiative, in partnership with the countries in the region, aims to plant 50 billion trees as the world's largest forestry program.
HRH Crown Prince Announces: "The Saudi Green Initiative and The Middle East Green Initiative".https://t.co/X7EWrwPXIr#SPAGOV pic.twitter.com/KReXOSNRL8

— SPAENG (@Spa_Eng) March 27, 2021
On Monday, Crown Prince Mohammed Bin Salman called the leaders of Qatar, Kuwait, Bahrain, Iraq, and Sudan to discuss a massive regional tree-planting project.
The initiative also aims to reduce carbon emissions in the region by 60 percent, tackle deforestation, enhance the efficiency of oil production, and increase the contribution of renewable energy, in addition to multiple efforts to preserve the marine and coastal environment and increase the proportion of natural reserves.