Latest
Huge Celebrations At King Saudi Medical Hospital After Staff CLOSE The COVID Intensive Care Ward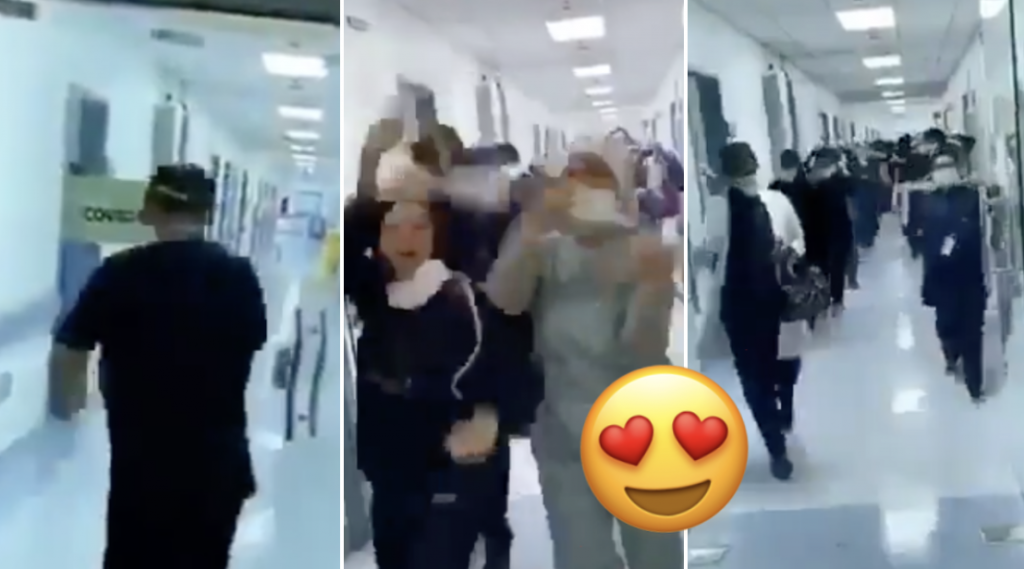 Yesterday, a video clip went viral of the closure of the isolation rooms in King Saud Medical City in Riyadh (Al-Shumaisi Hospital).
Dr. Khaled Al-Dahmashi, the Director of the hospital was the one who posted this video on Twitter and commented:
"The joy of the medical and nursing staff in King Saud Medical City #Al-Shumaisi by closing the isolation wards designated for #Covid-19 in the General Hospital, after a significant decline in the number of injuries and an increase in the rate of recovery, praise be to God."
It was shared widely and the effect of this clip was positive and reflected on people ?
But the virus is still present!
In a second tweet, the doctor explained that the ward in the video for intensive care rooms has been closed after the number of cases decreased.
However, there are still infected cases … and he advised everyone to adhere to the instructions of the Ministry of Health ?
According to Smashi TV, Russia registers the world's first official vaccine against the Corona Virus