News
Joe Biden Has Now Been Inaugurated As The US President And Saudi Arabia Will Continue To Strengthen Ties With The US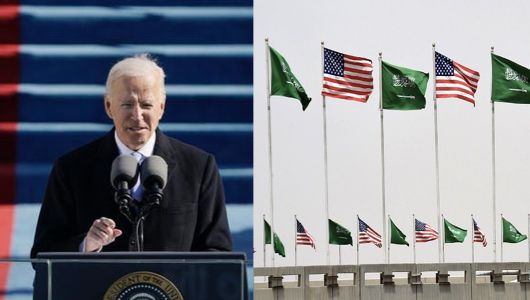 Joe Biden has officially been inaugurated as the 46th US president and Saudi Arabia and the GCC, in general, are optimistic that their ties with the US will continue to thrive.
It's a new day in America.

— Joe Biden (@JoeBiden) January 20, 2021
The Secretary-General of the Cooperation Council (GCC) has welcomed the inauguration of Joe Biden as US President, according to official reports, and also congratulated Kamala Harris on her inauguration as Vice President.
The Secretary-General also expressed his aspiration to strengthen the strategic partnership between the GCC and the US
The Saudi Foreign Minister Faisal Bin Farhan has also said that Saudi Arabia is optimistic about developing "excellent relations" with the US under new President Joe Biden.
Ties grew particularly strong between the two countries during the term of former US president Donald Trump.
Riyadh is a major regional ally of Washington.