News
Pakistan's Imran Khan Is On A Three-Day Visit To Saudi Arabia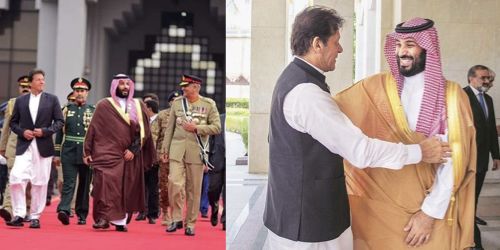 Pakistani Prime Minister Imran Khan has embarked on a three-day visit to Saudi Arabia this week.
He has been invited by Crown Prince Mohammed bin Salman to discuss important bilateral issues
In meetings with the Saudi leadership, Khan will cover all areas of bilateral cooperation including economics, trade, investment, environment, energy, job opportunities for the Pakistani workforce, and the welfare of the Pakistani diaspora in the kingdom.
The Prime Minister is being accompanied by a high-level delegation, including the Foreign Minister and other members of the Cabinet.
"Pakistan is resolute in its commitment to safeguard the sovereignty & territorial integrity of Saudi Arabia and defence of the two Holy Mosques."
Army Chief General Qamar Javed Bajwa hold talks with Prince Mohammed Bin Salman & Prince Khalid Bin Salman #Pakistan #SaudiArabia pic.twitter.com/uS79RsDLwB

— Nadeem Malik (@nadeemmalik) May 7, 2021