Latest
Saudi Airlines Will Operate 7 Flights Daily Between Riyadh And Abha In August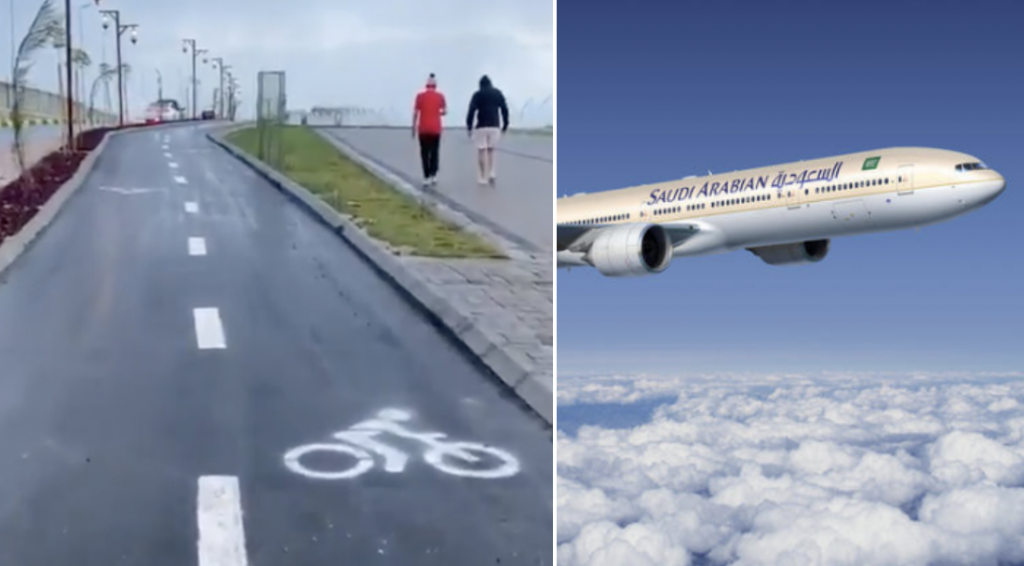 Saudi Airlines announced an increase in its flights between Riyadh and Abha in August. A total of 7 flights  will be flown between the two locations everyday until the end of this month
This year the summer is very different from all the previous years due to the COVID-19 Pandemic and the measures to prevent international travel still persists.
We discovered the Ministry of Tourism "Breathe" program for domestic tourism in the summer with 11 tourist destinations, including Abha.
The number of visitors in Abha from the month of June were a lot, and they were not to blame because the weather there is very beautiful, it rained and we talk about the temperature reaching 18 at night! ?
Walking in the fog is one of the most beautiful things to do ?
Al-Dhabab Walkway in Al-Namas, the governorate, which is not far from the city of Abha, is one of the most visited places for tourists.
Rainy weather in Art Street?