News
Saudi Arabia Is Sending Oxygen To India As The Country Runs Low On Supplies Amidst The Coronavirus Surge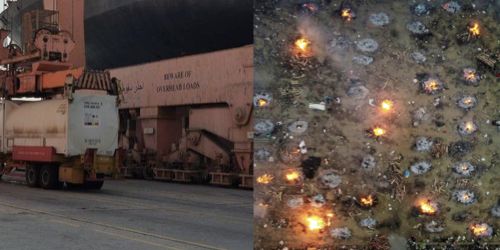 The coronavirus pandemic crisis is far from over and, in some places of the world, the worst is just around the corner. India is especially seeing a sudden extreme rise in cases that has resulted in a serious collapse of its healthcare system
Saudi Arabia is shipping 80 metric tons of liquid oxygen to India as the country is perilously running low on supplies
The urgent supply shipment is being undertaken in coordination with India's Adani group and Linde company.
Thank you @IndianEmbRiyadh. Indeed, actions speak louder than words. We are on an urgent mission to secure oxygen supplies from across the world. This first shipment of 4 ISO cryogenic tanks with 80 tons of liquid oxygen is now on its way from Dammam to Mundra. (1/3) https://t.co/BLZ0SbQ499 pic.twitter.com/lFKnx0hIhX

— Gautam Adani (@gautam_adani) April 24, 2021
India's number of coronavirus cases surged by 349,691 in the past 24 hours, the fourth straight day of record peaks, and hospitals in Delhi and across the country are turning away patients after running out of medical oxygen and beds.
India 2021, this feels like a horror film pic.twitter.com/P2dp9v6MYV

— – (@lameboredghinii) April 25, 2021
India has also diverted oxygen supplies from industrial uses to hospitals, but this move has also not met the constantly increasing demand.