News
The OIC Will Be Hosting An Emergency Meeting To Discuss Israeli Attacks On Gaza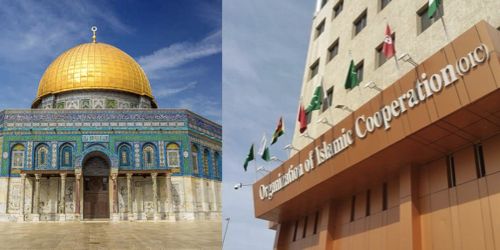 The Organisation of Islamic Cooperation (OIC) has said that it that it will hold an emergency meeting next week to discuss Israeli attacks in the Palestinian territory.
The decision was made after the commencement of a bombing campaign against the Gaza Strip
The Jeddah-based organization added that the online open-ended meeting will be held on Sunday at the foreign ministers' level to discuss the Israeli attacks, particularly in Jerusalem, home to Al Aqsa Mosque, one of Islam's holiest sites.
The meeting will be held at the request of Saudi Arabia, the president of the Islamic summit
Upon the request of the Kingdom of #SaudiArabia, chair of the Islamic Summit, the Organization of Islamic Cooperation (OIC) will on Sunday 16 May 2021 hold a virtual open-mended meeting of its Executive Committee at the level of foreign ministers… pic.twitter.com/LgG6trjDlJ

— OIC (@OIC_OCI) May 13, 2021
Earlier this week, the OIC condemned Israeli attacks against Palestinians in Jerusalem during this past Islamic month of Ramadan, preventing worshippers from getting access to holy sites there, Israeli forces' storming of the Al Aqsa Mosque compound and eviction of Palestinians from their land.