News
The Reasons For The Taif Fire Has Been Determined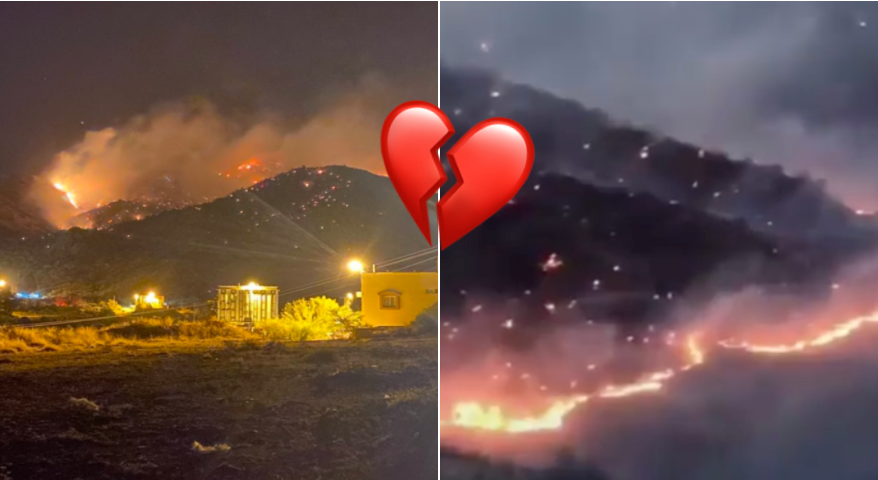 The fire extinguishing operations are still ongoing to contain the fire that broke out in parts of Taif's forests this week.
The fire broke out early Wednesday morning and spread rapidly due to strong winds and the number of trees in the area
No casualties have so far been reported but reports have come out stating that August's unprecedented high heat is a major factor in the cause of the fire in the forest – as is happening in forests across the world.
ومازالت الحرائق تتسع بشكل كبير في جبال قرية ال بردة احدى قرى بني ثقيف جنوب #الطائف والجهات المختصة والدفاع المدني يقومون بجهد كبير 👇🏻 pic.twitter.com/TsdvYu0ve7

— الطائف اغلى (@Taif_info) September 17, 2020
The thick trees and undergrowth in forests aggravate the fires and make it more difficult to control.
However, the civil defense teams, firefighters, and volunteers are hard at work making sure the fire is contained as soon as possible.
فرق #الدفاع_المدني بـ #ميسان تواصل إطفاء حريق اندلع بجبل عمد بمركز ثقيف. pic.twitter.com/YDWUOAWc8q

— الدفاع المدني السعودي (@SaudiDCD) September 17, 2020
People from all across the country have also been tweeting in support of those hard at work in efforts to control the fire.
https://twitter.com/0___idontcare/status/1306668643946815489?ref_src=twsrc%5Etfw%7Ctwcamp%5Etweetembed%7Ctwterm%5E1306668643946815489%7Ctwgr%5Eshare_3&ref_url=https%3A%2F%2Flovin.co%2Fsaudi%2Far%2F%3Fp%3D29908