News
Saudi Arabia And Qatar Have Re-Opened Their Borders And It Is All The Positivity Needed To Kickstart The Year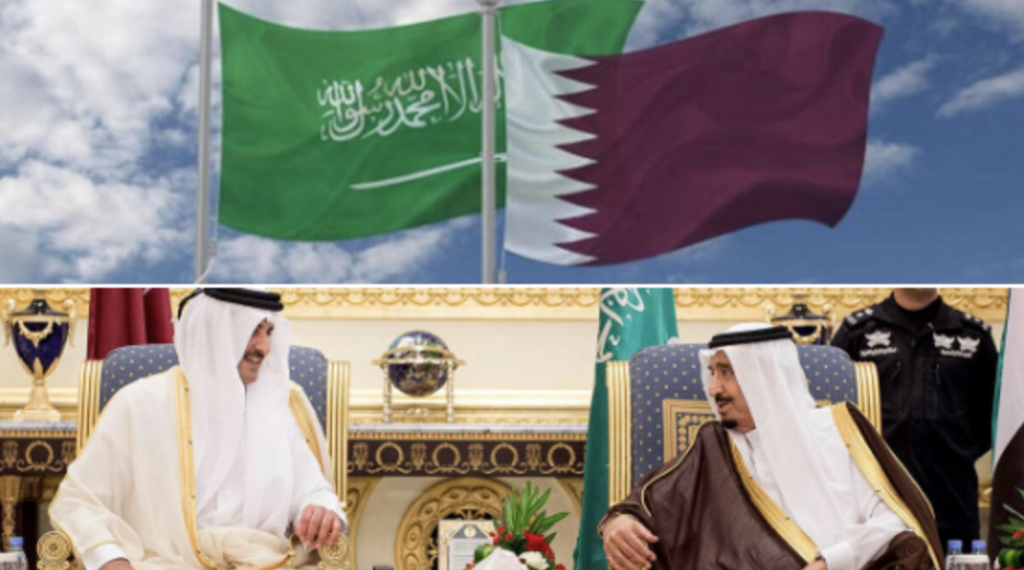 In what can be considered a very positive start to a new year, Saudi Arabia and Qatar have reopened their airspaces and land and sea borders.
The breakthrough agreement was signed at the annual GCC summit that is being held in Al Ula this year
The summit was attended Qatari emir Sheikh Tamim bin Hamad Al-Thani and mediations led to the end of the three-year diplomatic dispute.
The Anti-Terror Quartet — Saudi Arabia, the UAE, Egypt and Bahrain —  had imposed a diplomatic, trade and travel embargo on Qatar in June 2017.
Under the emerging agreement, the four countries will end the blockade of Qatar, and in exchange, Qatar will not pursue lawsuits related to the blockade.
The news has resulted in people from all across the region expressing their joy at the positive step being taken.
Finally it's a family aging
#المصالحه_القطريه_السعوديه pic.twitter.com/zdnUr4Ugmm

— غـَيـداء (@lle8j) January 5, 2021
And a sign that the year is off to a great start
Best event 2021🇸🇦🤍🇶🇦#المصالحة_الخليجية #المصالحة_القطرية_السعودية pic.twitter.com/EOZbBvnzme

— Noura (@Xhl75) January 4, 2021
The mediation efforts have been led by Sheikh Nawaf Al-Sabah, the emir of Kuwait
We're back as one family again #القمه_الخليجيه_ال41 pic.twitter.com/cA0fiP3weO

— بسبوسة (@albalushi_wasan) January 4, 2021