Riyadh
5 Places In Riyadh That Are Perfect For Those Interested In Yoga At Any Level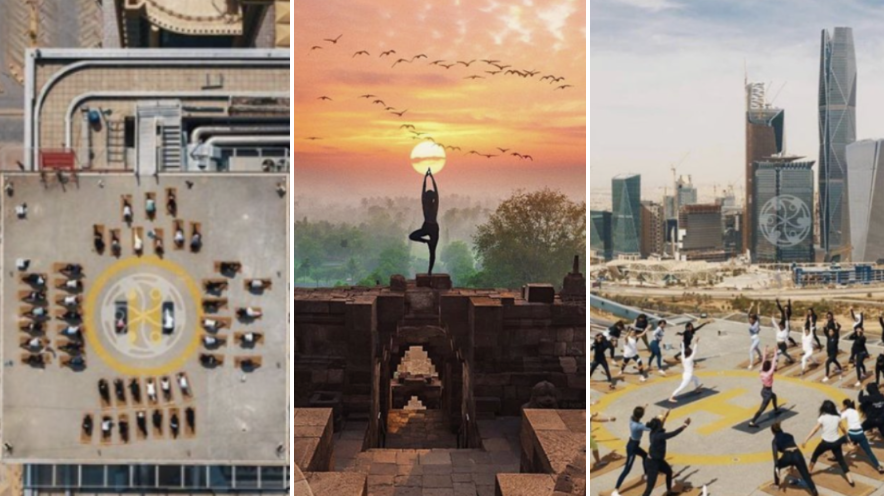 There are so many benefits of yoga – both physically and mentally.
They improve muscle flexibility, lose weight, and relieve back pain, and also helps with anxiety and other mental health issues.
Yoga is yet to pick up in Saudi Arabia at the same pace it has in many other parts of the world but that doesn't mean there aren't already many places in the Kingdom you can go to for a good yoga session.
Here are some of the best in Riyadh
Contrology Center
*

.

بنات الرياض يمارسون اليوغا على مهبط الهيلكوبتر في احد اعلى ابراج الرياض ارتفاعًا 🚁🧘🏻‍♀️♥️✨

.

— BTyoga (@BT90YOGA) March 13, 2020
OZ Yoga
Not only are they some of those at the forefront of making yoga more commonplace in Riyadh, they are also offering online sessions that make it even more accessible to everyone during these times.
https://www.instagram.com/p/B-Fu6TfBXCP/?utm_source=ig_embed
Bab Al Nour
The studio, whose name literally means the 'door to light' is exactly what it sounds like. It has the calmest vibe, excellent trainers, and is the place to go where you want to learn all about holistic physical and mental peace. 
https://www.instagram.com/p/B9oqybThzAd/?utm_source=ig_embed
S
oul Warrior Studio
They offer lessons for different stages of fitness so everyone is sure to find a class that is perfect for them! 
https://www.instagram.com/p/B8-4ks1hFIB/?utm_source=ig_embed
Spectrum4women
They define themselves as the first sports club aimed towards women in the Kingdom and offer yoga sessions with highly experienced trainers.
https://www.instagram.com/p/CE3wDZ2J0Ep/?utm_source=ig_embed