Riyadh
A Warm Gesture By A Family-Owned Cafe In Riyadh Will Brighten Any Day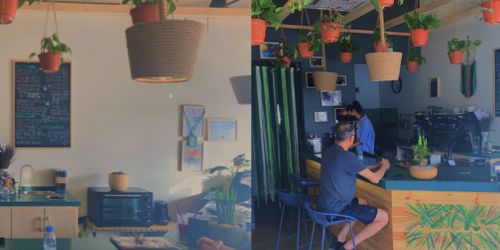 The weather isn't the best and people might not be in the greatest moods but every now and then, a small act of kindness by a stranger does the job in making the day a lot better.
And that is what happened to someone in Riyadh at a cafe earlier this week
A Twitter user from Riyadh shared a heartwarming story of how a small family-owned cafe made their day a lot better.
The Twitter user asked for a glass of water and then offered to pay. But the coffee shop refused to accept any payment and said that he can, instead, pay them back with thoughts and prayers.
The water was on the house!
دخلت هذا الكوفي شوب الجميل الي تملكه عائلة وطلبت (ماء) فقط ولما جيت احاسب قالو (مجانا) ادفع لنا بدعائك … واحس لازم اعلن لهم ب علبة الماء الي عطوني

المقهى صغير واسمه عيشها في انس بن مالك

مقهى عيشها Live Cafe
050 900 6646https://t.co/SA0VBoEczF pic.twitter.com/2UzegsCD4M

— Naif Harbi| نايف الحربي (@IamNaifHarbi) June 10, 2021
So heartwarming!
Face masks are crucial to prevent the spread of COVID-19 but Saudia Airlines is also making them fun.
A Twitter user shared a picture of Saudia's new face masks and they are all about Saudi heritage and pride
I love these new #saudia facemasks. Great branding! pic.twitter.com/ZwD9tJb2Ab

— Dr Mark C. Thompson (@ThompsonMarkC) June 3, 2021
The masks have beautiful designs representing different cultural designs from various parts of Saudi Arabia.
The design the Twitter user shared is the al-Qatt from Al-Asiri region and was inscribed on UNESCO's list of Intangible Cultural Heritage of Humanity in 2017.