Riyadh
Saudi Arabia's First Ever Drive-Thru Cinema Launches Today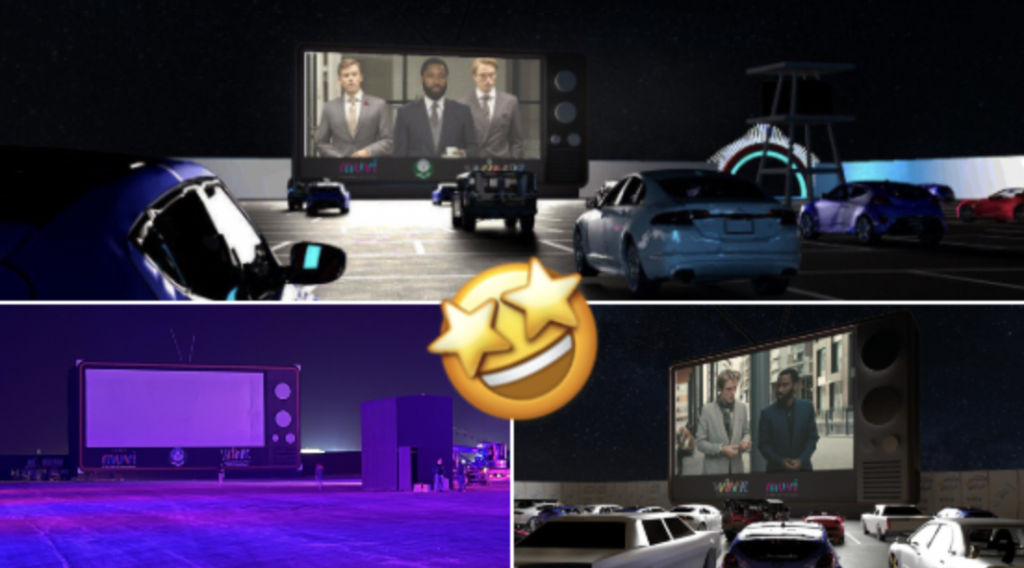 It seems that it was just yesterday that cinemas were just about to launch again in Saudi Arabia. Everything is also evolving so fast that it is sometimes hard to keep up with the changes.
Today, Saudi Arabia's first drive-thru cinema is launching in Riyadh
The cinema will have three daily shows and, of course, a number of dining options to go with the movie-watching experience.
هيا تعال وفلّمها 😎💙 https://t.co/QXFSk2HCGu

— وميض الرياض (@blinkyriyadh) January 16, 2021
Approximately 150 cars can be seated in the space, which will near Al-Yamamah University
تجربة مختلفة .. وأجواء سينمائية غير في الرياض 🎥🚙

احجز تذكرتك الآن لأول سينما سيارات في الرياض عبر موقع موڤي أو التطبيق وخلونا نشوفكم ابتداءًا من يوم الأحد 😍👏🏼

⁧#موڤي⁩ ⁦#muvicinemas⁩ ⁧#وميض_الرياض⁩

— موڤي سينما (@muvicinemas) January 16, 2021
People are SO excited
الله يكثّر الفعاليات الحلوه 🤤♥️♥️ #وميض_الرياض pic.twitter.com/Ds4R5vBQDt

— ذائقة هآء | الرياض 🤍 (@inspiration_haa) January 14, 2021