Riyadh
The G20 Summit Commences In A Day And Riyadh Is All Ready For It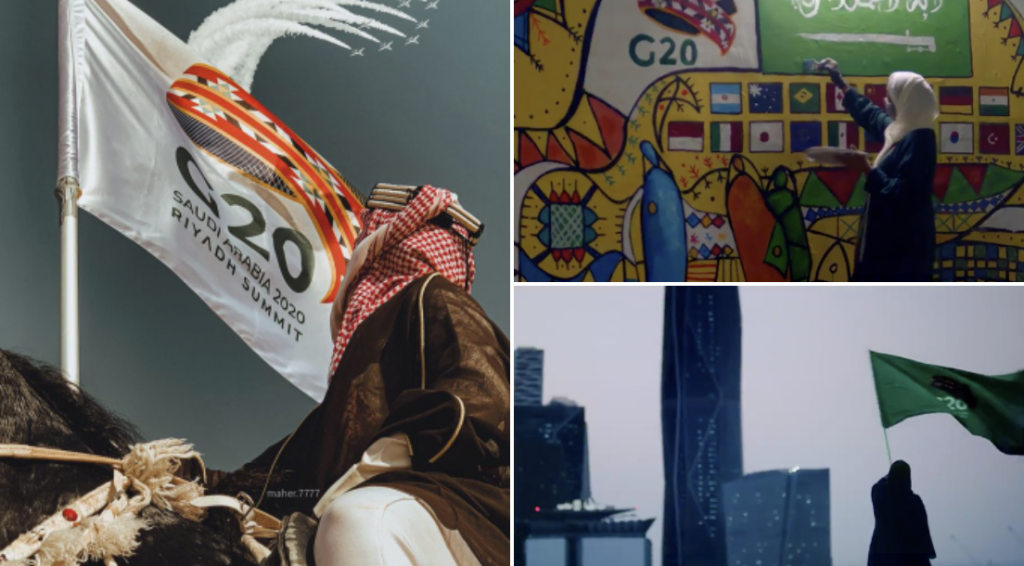 With just a day remaining till the G20 summit commences in Riyadh, the city is as ready as can be.
Even though most of the summit will be held virtually due to COVID-19, Saudi Arabia is very prepared to host the summit for the first time
And despite the circumstances of this year, Riyadh has seen many leaders and delegates visiting the city since the Kingdom assumed the presidency of the summit.
The G20 or G20 is a forum that was established in 1999  – following the financial crises of the 1990s – and represents two-thirds of trade of the world's population and 90 percent of global gross product. The G20 aims to systematically bring together important industrial and developed countries to debate fundamental issues in the global economy.
لنلهم العالم بقمتنا؛
#مجموعة_العشرين_في_السعودية. pic.twitter.com/4nlQoq2sBV

— لنُلهم العالم (@inspirethewld) October 25, 2020
The city is all ready for the summit
We host the future, we build the future , we create a better future ♥️♥️♥️#نستضيف_المستقبل #قمة_العشرين #G20 #G20SaudiArabia #G20RiyadhSummit pic.twitter.com/flV4oiG710

— اسماء 🇸🇦 (@asoo_q2) November 18, 2020
Lots of Saudi artists, photographers, and other creatives have contributed to the preparations
يومين على انطلاق قمة العشرين 😍🤩
📸 @7nn_77 #g20 #G20RiyadhSummit pic.twitter.com/HsRkNDPioy

— لوڤن السعودية (@LovinSaudi) November 19, 2020
Even though most of the programs are being held virtually, there are some in-person conferences
عقد الأستاذ جون باجاني الرئيس التنفيذي لـ @TheRedSeaSA، إحاطة إعلامية حول الإستدامة والسياحة المتجددة والتي عرضت في المركز الإعلامي الدولي لـ #مجموعة_العشرين في الرياض. pic.twitter.com/GwdtlRY4KR

— لنُلهم العالم (@inspirethewld) November 18, 2020