Riyadh
The Virtual G20 Summit Is Ongoing And Many World Leaders Have Made Some Important Speeches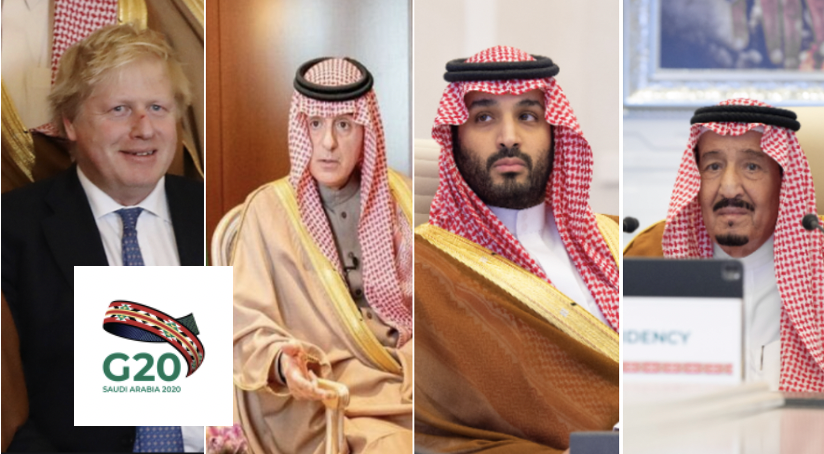 The G20  is an international forum for the governments and central bank governors from 19 countries and the European Union (EU).
It was founded in 1999, following the financial crisis, and aims to serve as a group and a platform to discuss policy pertaining to the promotion of international financial stability and other important issues.
The 2020 G20 Riyadh summit will be the fifteenth meeting of Group of Twenty. It is being held on November 21–22. The summit is now being held primarily virtually due to COVID-19.
A virtual group photo of the G20 leaders at the Riyadh summit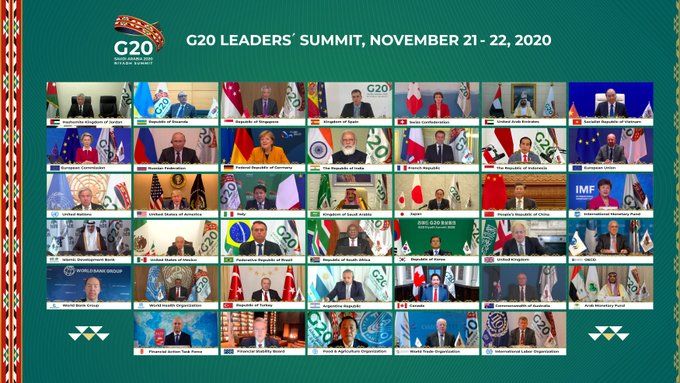 Even though the summit is being held virtually, it has a strong physical presence – even beyond Riyadh.
Russia is one of the most prominent members of the summit the Saudi Embassy in Russia shared pictures of banners in the streets of Moscow that highlight the ongoing summit in Riyadh.
هكذا حضرت قمة الرياض في شوارع موسكو#مجموعة_العشرين_في_السعودية pic.twitter.com/aw40Vb2uQ9

— Посольство КСА в России السفارة في روسيا الاتحادية (@KSAembassy_RUS) November 20, 2020
King Salman's speech addressed many issues but, most importantly right now, was about the importance of containing the spread of the coronavirus.
The Custodian of the Two Holy Mosques stated: "We have taken exceptional measures to support our economies by pumping more than eleven trillion dollars to support individuals and companies (… I am confident that our joint efforts during the Riyadh summit will lead to important and decisive effects and the adoption of economic and social policies that would restore reassurance and hope to the peoples of the world."
شاهد كلمة الملك سلمان الكاملة في افتتاح #قمة_العشرين#مجموعة_العشرين#العربية pic.twitter.com/mU2A9dCVu5

— ا لـ ـعـ ـر بـ ـيـ ـة (@AlArabiya) November 21, 2020
The British Prime Minister stated that he would like to visit the city of Neom, one of the most environmentally friendly cities in the world
رئيس الوزراء البريطاني بوريس جونسون لـ #العربية: الظروف حالت دون اجتماعنا بالسعودية، وكنت أود زيارة مدينة #نيوم التي تعد الأكثر صداقة للبيئة عالميا. pic.twitter.com/YB6vhCyoae

— ا لـ ـعـ ـر بـ ـيـ ـة (@AlArabiya) November 21, 2020