Sponsored
The Dream Summer Vacation Is Possible Again And It Is Not Far From Home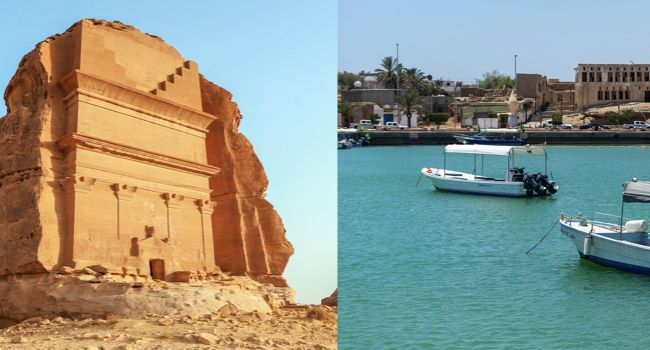 Summer is here and the borders are (finally) opening up but that doesn't necessarily mean that there is a need to start planning the much-awaited (and deserved) summer vacation out of the country.
Because the ultimate vacation spots of this summer are located in Saudi Arabia
This is the summer of Al Ula and Al Wajh and, together, they offer everything a good vacation needs and then some.
Al Ula, which has been making headlines for some time, is known for its desert hues, rock formations, and historic UNESCO sites like no other.
View this post on Instagram
The iconic Hegra and the Elephant Rock also make the best backdrops for any and all selfies, ever
View this post on Instagram
Plus, Al Ula has its old-town markets nearby, the great local cuisines to try, and the largest open-air museum in the world
Not to mention, great places to stay in such as Shaden resort, Caravans AlUla, and the 3d-printed only-third-of-its-kind Habitas AlUla!
Habitas AlUla in Saudi Arabia is set to become the sustainable, experience-led hospitality brand's first Middle Eastern property when it launches later this year. True to the brand, expect a lot of music, adventure, wellness, culinary, culture, and learning.
View this post on Instagram
But, and get this, that is just one half of a trip that the incredible Sana Tourism, the ultimate tourism guide in Saudi Arabia, can help plan out
Just two hours (and 20 minutes, but who is counting?) from the magic and whimsical beauty of Al Ula, is Al Wajh – a coastal city by the Red Sea that is all about unspoilt crystal-clear beaches and Hijazi heritage.
View this post on Instagram
And to enjoy both places and all they have to offer in just the right way, Sana Tourism is the way to go.