Latest
10 Photos That Prove Al Ula Is Saudi's Greatest Wonder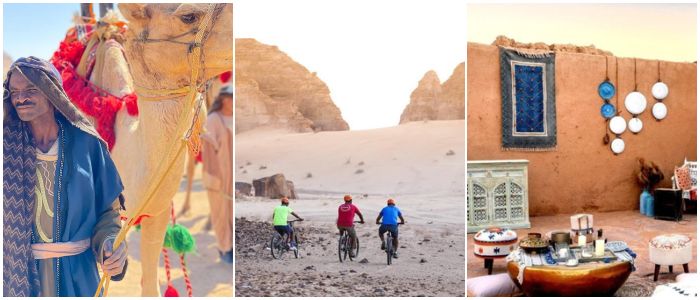 If you haven't already heard, Al Ula is an absolute travellers dream. There's ancient archaeological history, incredible geological wonders and so so much to experience. Excellent food, entertainment and once in a lifetime adventures await you. If that wasn't enough, to convince you, it's also totally Instagrammable as you'll see.
Here are 10 photos that prove Al Ula is simply magical:
10. The resorts are unlike any you've ever been to.
9. The Elephant Rock is just wicked cool.
8. The ancient tombs of Madain Saleh are full of mystery and intrigue.
7. The rock formations feel endless.
6. The culture there is so vibrant.
5. It's where nature and history meet modernity in the most spectacular way.
4. The arts thrive here.
3. It's a place where you can be adventurous.
2. The wildlife is fascinating.
1. The natural beauty is just indescribable.