Uncategorized
The World's Largest Desalination Tunnel Project Has Been Completed And It Is In Saudi Arabia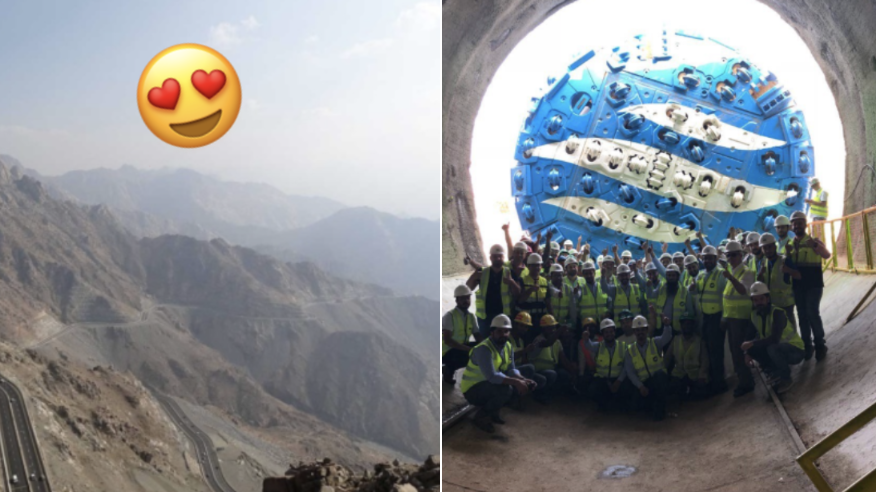 Saudi Arabia had been working on building the longest desalinated water pipeline tunnel system in the world and the project has just been completed.
And in record time – the entire project took just 19 months to complete
The project has been carried out by the Kingdom's Saline Water Conversion Corporation (SWCC) and also included excavation work at Al-Hada mountains
شي مفرح
خروج الة الحفر من جبل الهد في الطائف بعد اكثر من سنه ونصف حفر في الجبل 🇸🇦
pic.twitter.com/4XP1a1DpeD

— GASSAN🇸🇦 (@gassan_z) September 9, 2020
The tunnel, which measures 12.5 kilometers long at a width of 8.4 meters, will pump desalinated water to reservoirs in Taif and in villages in the southern Al-Baha region.
It is going to shorten the distance of water reaching Taif by more than 40km.
📌| وقت توثيق الإنجاز الكبير والتقاط الصور الجماعية، عاد ( قائدهم ) للصفوف الخلفية وصدرهم إلى المشهد 👏🏻👏🏻👏🏻

محافظ #التحلية …
برافووو على هذه اللفتة تجاه زملائك في الميدان.

الحدث 📸 |
إنجاز سعودي، حفر أطول نفق أنابيب مياه في العالم بقطر 8.4م وبمسافة 12.5 كلم.🇸🇦 pic.twitter.com/bljO38MHIV

— عناد العتيبي 🇸🇦 (@ENAD_Alotaibi) September 17, 2020
SWCC said it was ready to receive water in its storage units in Taif and estimate that desalinated water will begin reaching Al-Baha region in the third quarter of 2021.