Weather
It Was Raining In Riyadh And Everyone Was Feeling All Sorts Of Dreamy About The Weather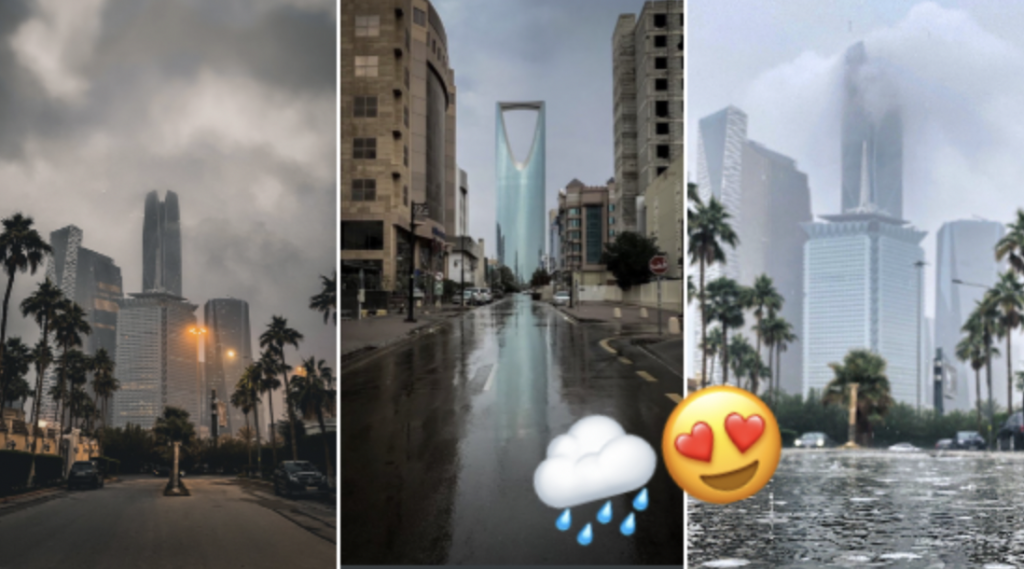 Cities that see rain all through the year may get sick of it but for those, such as Riyadh, where it is a rare occurrence, rain is nothing short of a blessing.
And the recent rains in Riyadh are making the people of the city very happy
People are sharing pictures of the city, celebrating the weather, and are just in the best mood ever.
All in all, a great start to the year!
من يلوم القلب في حُب الرياض كنّه يلوم الأرض في حُب المطر🤍🤍!
#الرياض_الان pic.twitter.com/39VWhk0UUO

— – (@Aiisxi) January 4, 2021
And the pictures are going to make everyone from other cities want to take a road trip to the capital right away.
#الرياض_الان دايم تبهرني الرياض 😻❤️❤️. pic.twitter.com/QtZa0rEONQ

— عَبدالعزيز. (@Ruleiiz) January 4, 2021
Just so dreamy!
أمطري يا الرياض واغسلي كل الجفاف ارتوى من ماء ربّي، جعله هني يَا ديرتي من يلوم القلب في حُب الرياض كنّه يلوم الأرض في حُب المطر. pic.twitter.com/SwyGBjbbzO

— حصه حمّاد (@HessaHammad) January 4, 2021