best-of
This Sharjah Based Artist Has Gone Viral And You'll Be Amazed By What He Does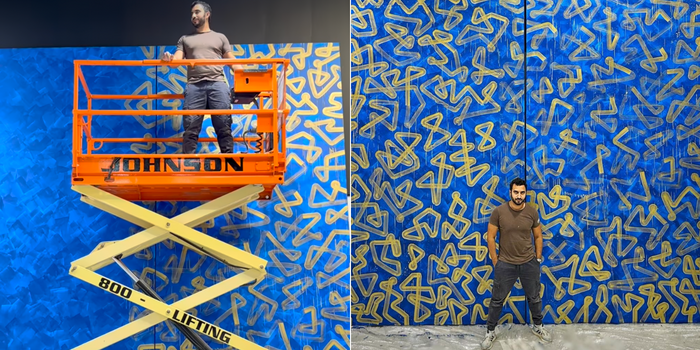 You already know that talent is endless in Sharjah – since it's a hub for students and creatives to thrive (the Sheikh is literally a Doctor, errmmm role model alert?!)
Soooo you'll definitely be impressed by local calligrapher and art performer Diaa Allam who has taken social media by storm! He's posted some CRAZY artwork on his social media platforms which UAE residents are loving..
Calligraphy is a traditional type of art that uses Arabic letters in design, but mixed with a modern twist – this is what you get:
View this post on Instagram
He redefines what art is to him, with GIANT murals and live art! His specialty is 3-D calligraphy..
View this post on Instagram
Another win for the creatives!