Latest
5 Must-Visit Spots When In Sharjah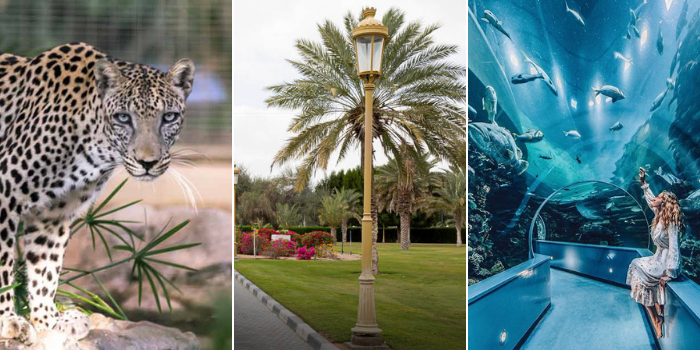 Looking for some fun activities when visiting Sharjah? Look no further we've got you covered with these 5 fun and family friendly spots!
5. Sharjah Desert Park
A must-visit, especially for the nature lovers.
What? An edutainment zone comprising of three sections: the Natural History Museum, Arabian Wildlife Centre and the Children's Farm which introduces the flora and fauna.
Where? 28 km from Sharjah on the road to Al Dhaid
When? Sunday – Thursday: 9:00 AM – 5:30 PM – Friday: 2:00 PM – 5:30 PM – Saturday: 11:00 AM – 5:30 PM
How much? AED15 for adults and AED5
For more info click here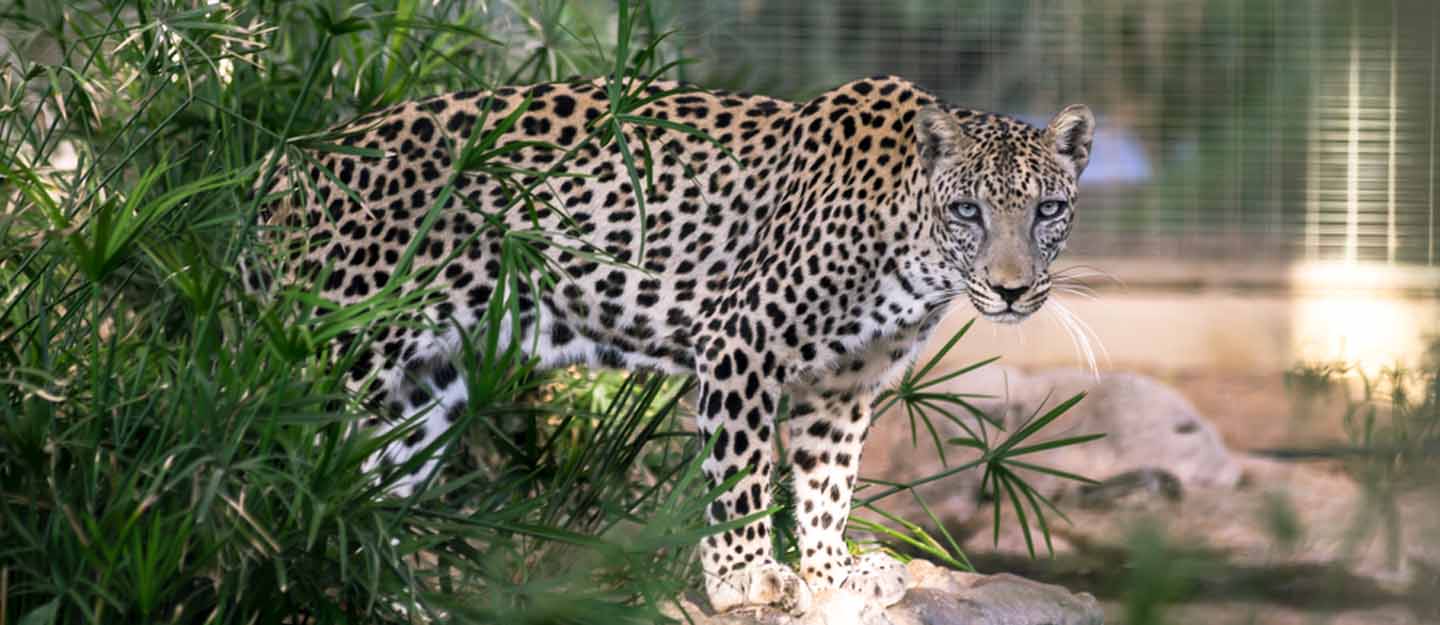 4. Sharjah Aquarium
Enjoy a fun day for all the family at Sharjah aquarium wide range of marine life with 20 large tanks housing an array of species, and learn about the conservation of marine life too!
What? Sharjah's aquarium features over 250 species of aquatic life ranging from vibrant fishes and reef sharks to eels and seahorses.
Where?  Al Meena St, Al Khan Old area, adjacent to Sharjah Maritime Museum
When? Saturday to Thursday: 8:00 AM – 8:00 PM – Friday: 4:00 PM – 10:00 PM
How much? AED 15 – AED 70
For more info click here
View this post on Instagram
3. Al Qasba
Your one stop family entertainment zone!
What?  Fine dining restaurants, theatres and Kids Fun Zone etc. It houses various activities, both indoor and outdoor such as theatres, Kids Fun Zone, Abra rides and the Al Qasba Musical Fountain and the Etisalat-Eye of the Emirates Ferris Wheel For an insta worthy picture view, especially at night.
When? 09:00 am to 7:00 pm daily and on weekends between 08:00 pm and 10:00 pm.
Where? Al Qasba, Sharjah
How much? Free entry! Attraction prices vary.
For more info click here
View this post on Instagram
2. Sharjah National Park
The largest park in Sharjah is a must-visit!
What? Your one stop solution for family get-togethers, picnics and other leisure activities. The park is equipped with large playgrounds, lush greenery as well as a large jungle gym with all sorts of facilities. You can also enjoy
When? 8:00 AM to 10:00 PM
Where?  E88 – Sharjah
How much? AED 2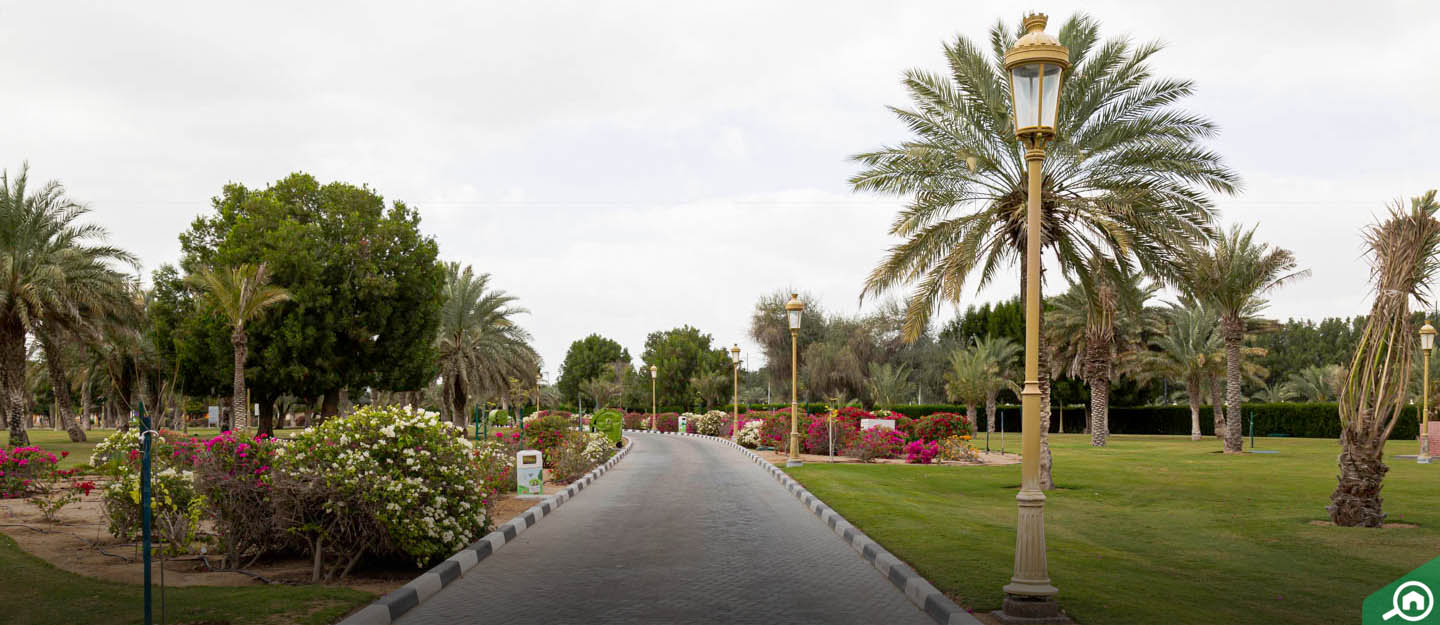 1. Al Ghafia Park
The perfect lazy Sunday spot!
What? The ideal lazy Sunday picnic spot. If you want to go on a stroll in a scenic and peaceful route, look no further!
Where? Al Ghafiya, Sharjah
When? 8:00 AM to 9:45 PM
How much? Free