Announcements
5 Things You Might Not Know About The Ruler Of Sharjah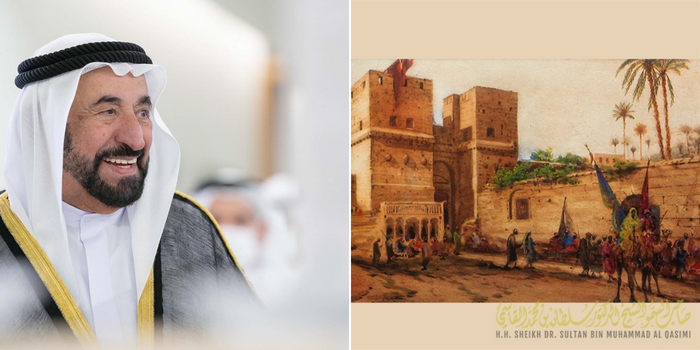 HH Sheikh Dr Sultan Bin Muhammad Al Qasimi is a wonderful ruler and the citizens of Sharjah love him for his amazing leadership skills. However, there is a lot more to him than just being the ruler of Sharjah. He has lived an exemplary life even before his accession to the throne. Here are some facts you might not know about H.H. Sheikh Dr. Sultan bin Mohammed Al Qasimi.
5. Throughout his earlier years of education, Sheikh Dr Sultan discovered his true passion for history
His Highness Sheikh Dr. Sultan bin Muhammad Al Qasimi was born in July 2nd, 1939, and is the 18th ruler of Sharjah. He grew up with a deep-rooted love for his country and through education, he further expanded his knowledge and skills. Education, culture, and his appreciation for history developed into his passions.
He completed his elementary and secondary education in Sharjah where he learned English. He later taught it between 1961 and 1963 along with Math at the Sharjah Industrial school. During his school days in 1954, people knew him for his four-speed bike and his transistor.
In 1965, His Highness traveled to Cairo to finish his higher education which he interrupted when he learned about the demolition of Sharjah's historic Fort. He rushed back home to stop it in 1970, this is where his passion for heritage sparked. He even managed to save the fort that is currently the centerpiece of the Heart of Sharjah Project.
4. His impressive art collection
The Sheikh is a proud owner of various exquisite oriental artworks. Moreover, extremely important artists painted his exquisite collection. His beautiful artworks collection is displayed for everyone to see at Sharjah Art Museum which is a grand gesture on His Highness's behalf. Additionally, these gorgeous pieces really do reflect beauty in a raw authentic and cultural light.
3. Leadership before the throne of Sharjah
He became the leader of The Scouts' team of Al Qasimia School in 1955. He was very involved in school and several science exhibitions. He's had several leadership roles and responsibilities from a young age. Even before he became H.H. Sheikh Dr. Sultan bin Mohammed Al Qasimi – the ruler of Sharjah, he was first the Minister of Education.
2. His Highness' acquired several Honorary degrees throughout his life
He has acquired several educational qualifications and honorary degrees from various universities throughout the course of his life. The most recent one is an Honorary doctorate in Drama Ph.D. in 2020 from the Sudan University of Science and Technology. He has received several doctorate degrees in various subjects from different universities throughout the years.
1. Sheikh Dr Sultan is also a published author with books distributed in several languages
Additionally, along with these achievements, H.H. Sheikh Dr. Sultan bin Mohammed Al Qasimi is also a published author with books mainly under 3 genres: Historical works, Literary works, and Theatrical works. These books are now available for readers in different languages even though they were initially published in Arabic.
The Sheikh has his own website where you can find all his works.
View this post on Instagram
The Sheikh, who's been a visionary with purpose his whole life and through his leadership has been at the forefront of the economic, cultural, and social progress of Sharjah. His deep-rooted ties with education have become a quality that builds citizens' trust in both him and his decisions. Overall, the community is very proud to have him as a ruler.
View this post on Instagram