Latest
5 Completely Free Things You Can Do In Sharjah This Month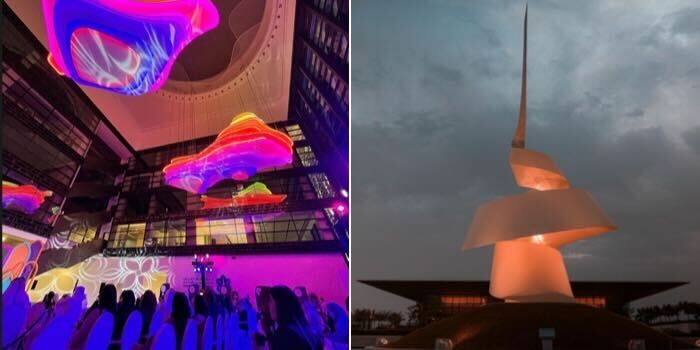 Going out doesn't have to mean breaking the bank. Especially when the ATM machine is screaming 'INSUFFICIENT FUNDS'
Give your wallet a break and check out these 5 FREE things to do in Sharjah – when you're feeling broqué but want to have a good time…
5. Learn about the latest technology at Sharjah RTI Park
Thinking caps on! Learn about the future of technology at the newly opened Sharjah Research Technology and Innovation Park. Check out the science lab and the new projects. Perfect for those who want to learn about 3D printing, the metaverse and global energy. There are even co-working spaces for when you wanna study and chill. Find more information here.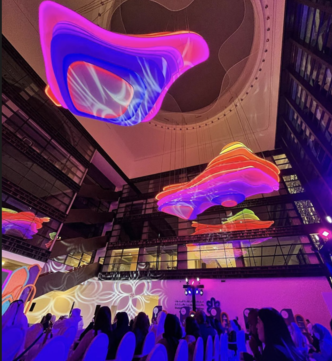 4. Check out the House of Wisdom
Sharjah prides itself on it's love and passion for knowledge, with excellent universities and a ruler who is also a doctor with many degrees. Soooo, if you want to gain some of your own wisdom then head down to a whole 'house' filled with it. With amazing architecture and thousands of great books – this day is sure to be an intellectually stimulating experience. You can probably spend hours at this amazing library! You can find more information about the 'cultural centre and creative space' here.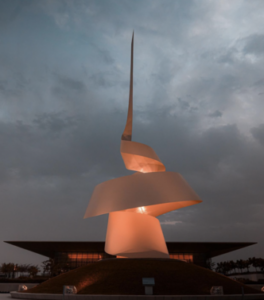 3. Walk Along the Bridge, Al Qasba Canal
Oh heyyy influencers.. If you need cute places to take those perf Insta pics then look no further – the next 2 on the list are for youuu. Go for a walk at Al Qasba Canal and take in the STUNNING vibes from the bridge. You can check out all the deets and location here.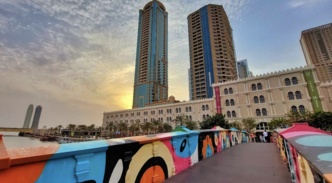 2. Zawaya Walk
This is a newly opened shopping centre with loads of picturesque spots and fun things to explore. It doesn't cost a thing to walk around and enjoy the vibe although if you are tempted, there are some cute restaurants around too. Have a look here for more information.
1. Drive-thru Movies, Al Jada
You have to love a good movie, but you have to LOVE a free movie. You can watch one from the comfort of your car at Al Jada in Sharjah. Check their Insta page out to see what's showing soon and for other information. Pick up some cheap snacks and then you've got a cute date night = sorted! They also show tons of Disney films like Moana and Brave so it's a family friendly one too..
View this post on Instagram
Blogger @rahmatalwar posted about these amazing fee-free Sharjah destinations so be sure to follow her for more related content!
View this post on Instagram