Announcements
Skilled Employees And Freelancers Can Now Get A 5-Year UAE Residency Without A Sponsor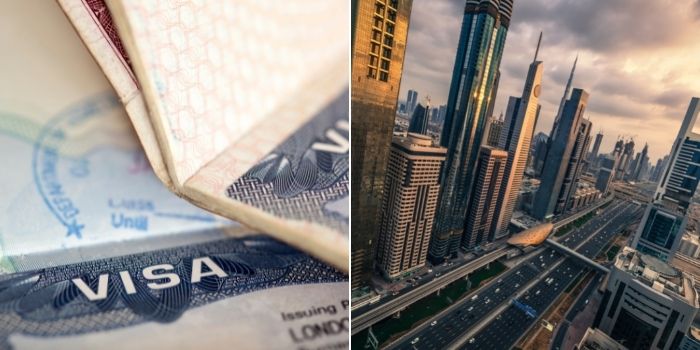 The UAE Government Media Office posted a couple of circulars with new information regarding the visa scheme of the country. The new types of visas fall under residence permits, entry, and Golden visas.
This came as the UAE Cabinet, headed by His Highness Sheikh Mohammed bin Rashid Al Maktoum, Vice-President and Prime Minister of the UAE and Ruler of Dubai, approved the executive regulations of the Federal Decree-Law on Entry and Residence of Foreigners.
The new system of residence visas targets skilled employees, freelancers and family members, and investors. There are also customised benefits to each category.
UAE skilled employees can now get a 5-year residency visa without a sponsor
Read More here!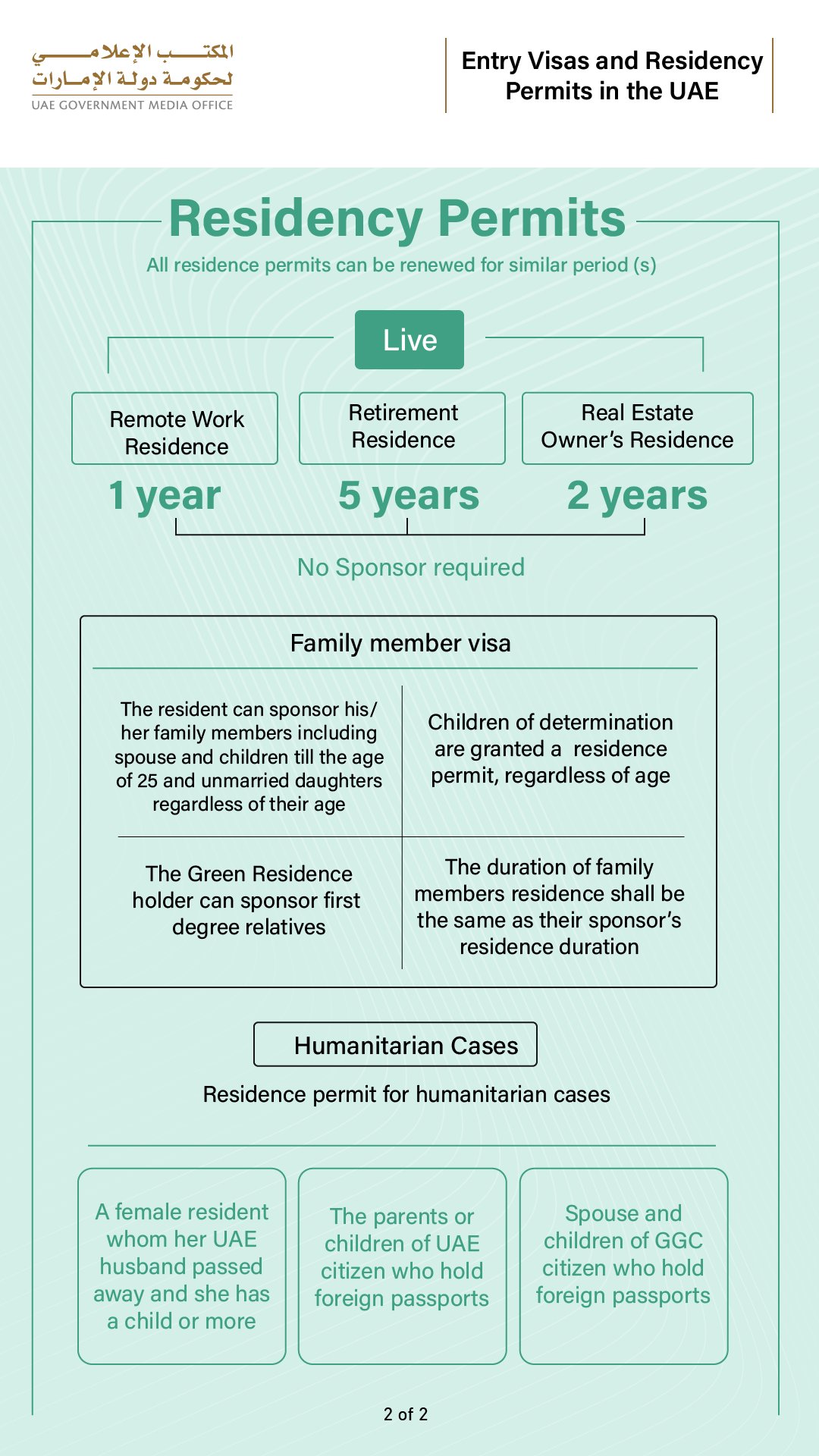 The Green or Residency visas offer flexible grace periods of up to 6 months to stay in the country after the residence permit is cancelled or expired
For those who are skilled employees: The applicants must have a valid employment contract and should be classified in the first, second, or third occupational level as per the Ministry of Human Resources and Emiratisation. They must also hold a minimum education level of a bachelor's degree or equivalent with a salary of no less than AED15,000.
Freelancers: They will be able to have a 5-year residency without a sponsor or employer in the UAE. It required a freelance/self-employment permit from the Ministry of Human Resources and Emiratisation. They must also be holders of a bachelor's degree or specialised diploma. The annual income for the previous 2 years should not be less than AED360,000.
Investors or partners: The new resident scheme for investors replaces the previous one which was valid for 2 years. Now investors can apply to become residency for 5 years. They require approval of the investment and proof of investment. If the investor (partner) has more than one licence, the total invested capital will be calculated. Approval of the competent local authorities is mandatory.