Latest
The Top 10 Nature Spots You Have To Explore When In Sharjah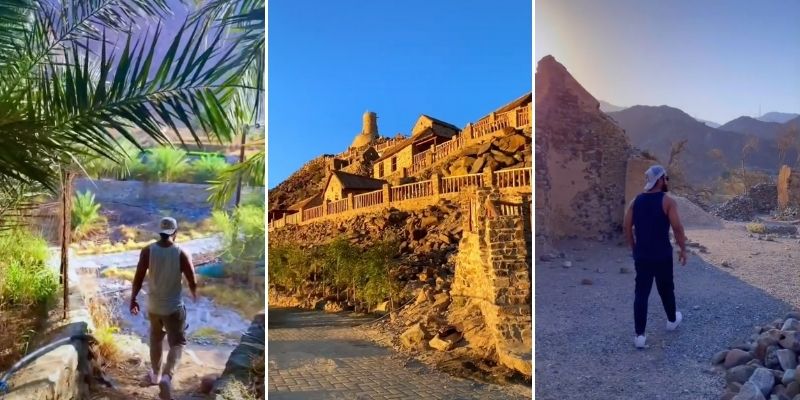 The Top 10 Nature Spots You Have To Explore When In Sharjah
Khor Fakkan, one of the most nature-filled gems of the UAE, located in the Emirate of Sharjah boasts SO many places perfect for the adventurer in all of us. In a TikTok video by the user @_explorer__, he shares 10 spots that one must simply NOT skip out on exploring- and we highly agree.
Who says you need to book a flight out of the country to get a whiff of nature? The UAE has it all from mountains to mysterious-looking lakes all the way down to beautiful stretches of the ocean and waterfalls. You just have to know where to look.
A hack though is you should definitely double-check the weather especially prior to making hiking plans. Safety is key after all and we all know just how it can get during the summer.
Without further ado, pack your bags and grab your friends because this list is about to kickstart an ADVENTURE:
In case you needed a recap, the places are:
Shees Cave
Al Hiyar Tunnel Park

 

Wadi Difta
Wadi Al Helo

 

Wadi Shees
Shees Mountains

 

Najd Al Maqsar

 

Shark Island

 

Rafisah Dam

 

Khorfakkan Beach

 
View this post on Instagram
Tourist mode: activated
READ MORE: 5 Places In Dubai To Get Your Homesick Tastebuds Buzzing With Filipino Desserts
Either you're homesick or have fallen in love with Filipino food, including its extensive array of DEELISH desserts- regardless, you have come to the right spot.
Finding authentic desserts that taste exactly as per the OG Pinoy kind isn't an easy one so we've rounded up the 5 spots we've gone to and actually liked. From halo halo to iskrambols – plan a date because you're going to star craving these STAT!
1. Get your halo halo at this fab new spot named after it in Dubai Marina
Made up of crushed ice and mixed with MANY a random sweet things, halo halo (literally translates to mix-mix) is a Pinoy staple- especially during summer.
It keeps your tastebuds cool and active, since you're probably going to experience SO many diff flavours.
Head over to Halo Halo at Dubai Marina and Creekside and get yours for only AED15!
Where? There's a branch in Creekside and Dubai Marina, click here for exact location.
Read the rest HERE.