Uncategorized
Emirati Women Making A Difference, One Success Story At A Time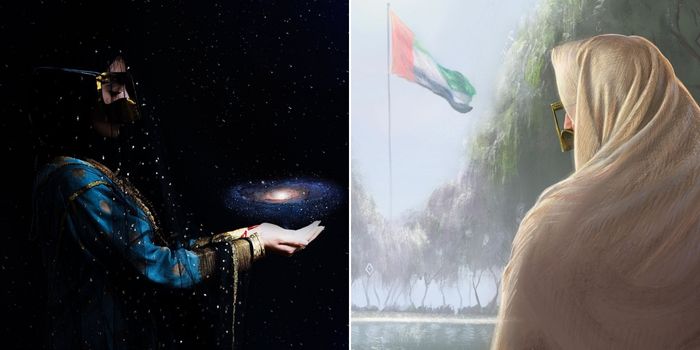 Today is a very important day for the country as it marks Emirati Women's Day- an occasion meant to celebrate the many Emirati women who are creating a difference in the world and the country.
This day highlights the UAE's journey in Women's Empowerment since its founding year, 1971.
On this day we also remember the late Sheikh Zayed bin Sultan Al Nahyan, who prioritised the advancement of humanity and gender equality as core principles of the UAE.
View this post on Instagram
1. Nora AlMatrooshi- "Emirati women's success is the result of ambition and diligence the support of our leadership who believed in our abilities, and the embodiment of the values we acquired from H.H. Sheikha Fatima bint Mubarak, the Mother of the Nation" 
Nora Al Matrooshi is an Emirati engineer and astronaut. She was selected in April 2021 as one of the NASA Astronaut Group 23 of astronauts to work as an international mission specialist.
View this post on Instagram
2. Huda Al Matroushi- "I am an Emirati woman who can't lose- I either win or learn" 
This video by Nissan is breaking all stereotypes that have to do with women and cars, meet the first Emirati woman to launch her own mechanic garage.
View this post on Instagram
3. Latifa Bin Haider- "I pledge to continue empowering you, as I was once empowered to make my own mark."
The Founder of Baytuki, MENA's largest award-winning co-working tech hub located in Dubai Silicon Oasis is an Emirati woman. She demonstrates innovative ideas and entrepreneurial spirit among Emirati women.
View this post on Instagram
4. Sara Tamimi – "I decided to make a change. I decided to get into the field that I love, but in a sustainable manner."
Sara Tamimi is a fashion designer who goes the extra mile to ensure the use of sustainable materials in all her products. Using fish skin to manufacture shoes, ensuring organic cotton is grown with less water consumption and that silkworms are not killed in the silk manufacturing process are just some of the practices followed by her brand.
View this post on Instagram
5. Ayesha Hadir- "I dive and dig out objects from the sea, instead of throwing it, I recreate that story into art"
Ayesha Hadir is a visual artist who has learned from her mother the value of reusing and recycling old products to create something new and beautiful.
She got increasingly attached to the stories of the sea stories and the forefathers who struggled while diving to reach where the UAE is today. This is why most of her artwork is based on the ocean!
View this post on Instagram
6. Fatema Abdullah Showaiter- "I try to balance the idea of sustainability and people's taste"
A chef, Fatema blends her passion for sustainability with food and tries her best to reduce food waste. She also ensures the use of local products as they consume lesser energy than imported products.
View this post on Instagram
7. Captain Ghanima Al Muttawa has crossed impossible barriers to serve the nation
She has spent 26 Years in the Criminal Investigation Department of the Dubai Police, and is an inspiration to all Emirati women to keep going no matter what happens.
View this post on Instagram
8. Roqayyah Khalfan Al Kindi successfully directed the staff to safety during the Fujairah floods last month
It has been one month since the Fujairah floods occurred in the UAE.
Roqayyah Khalfan Al Kindi is the store manager at Carrefour and demonstrated exceptional leadership skills to ensure that her Fujairah team was safe during the flood crisis. Under her supervision, the branch at Century Mall Fujairah is slowly opening up again.
View this post on Instagram
9. 40% of the team at the Mohammed Bin Rashid Space Centre are Emirati women!
The Rashid rover, the MBZ- SAT, the Arab Astronaut Programme are just some of the initiatives in which Emirati women play a crucial role.
Taking our ambitions to the stars as they craft the Emirati space sector's future. #EmiratiWomensDay pic.twitter.com/vpWLfzCLxT

— Salem AlMarri سالم حميد المري (@Salem_HAlMarri) August 27, 2022
10. As Emirates NBD sums it up best- A woman's talk has the power to change the world, so don't underestimate it!
View this post on Instagram