Latest
A Sharjah School Girl Had To Swim Home After Rain Flooded The Area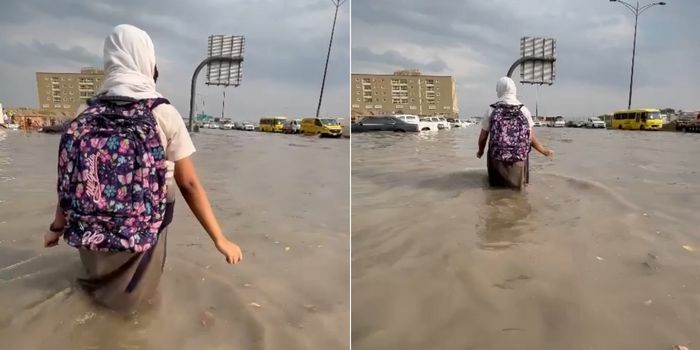 UAE residents saw the first rainfall of the season this week! Rain hit parts of the country on Monday and Tuesday and caused some flooding..
The first reaction when you see rain is to be super excited – winter vibes, hot drinks and umbrellas, what's not to love?! But when you go out and see the streets are flooded, the excitement quickly wears off
The CRAZIEST experience has to be when you realise that the only way to get home from school is to swim through the rain!
View this post on Instagram
📍This video was taken near the Sharjah cricket stadium on Sheikh Khalifa Bin Zayed Street by @noufasaleel
The video went viral because of how crazy it looks, but rest assured she's okay and now the rain has dried up. Stay safe out there you guys!