Announcements
Air Shows Are Taking Place Around Saudi This National Day – Catch All The Deets Here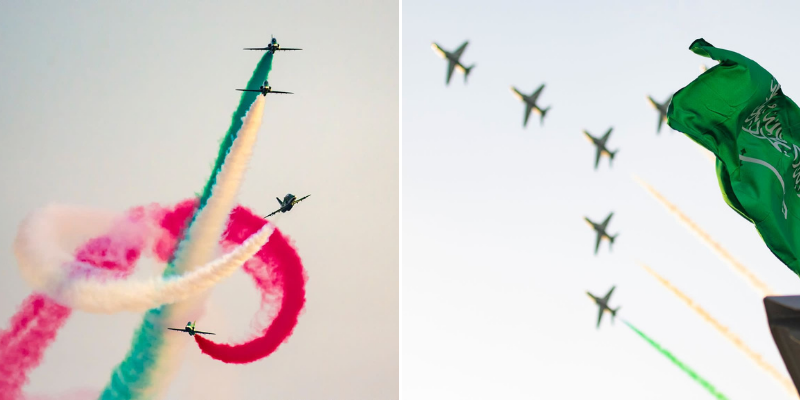 Every National Day if there's one thing most of us look forward to apart from the offers that stores offer are the air shows. This year too, air shows are being organized and they will be taking place in almost every city in Saudi.
The dates, times, and locations of the shows have been shared by the Kingdom Diaries Desk's Instagram account.
View this post on Instagram
The Saudi Hawks tweeted photos of their practice runs
استعدادات فريق #الصقور_السعودية لعروض #اليوم_الوطني #السعودي #saudihawks pic.twitter.com/IrZEW7mIsh

— Saudi Hawks الصقور السعودية (@saudihawks) September 18, 2021

They even have a fighter jet with a special livery just for the shows
First photo of a special painted Royal Saudi Air Force (RSAF) 🇸🇦 F-15C Eagle for the Saudi National Day. 🇸🇦 pic.twitter.com/4ajiVfHMHS

— Stefan Knippschild (@StefanKnippsch3) September 17, 2021
Jeddah has its air show today, so if you're in the city, you know where to go.