Community
The Director Of The Iconic Tash Ma Tash Has Passed Away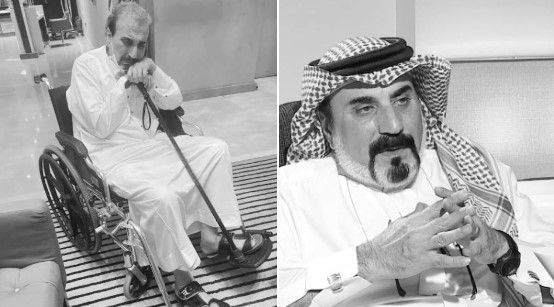 The director of the Saudi hit Tash Ma Tash has tragically passed away after a long battle with prostate cancer.
The late Abdul Khaleq Alghanem was a legend in the world of Saudi television and started his directing career b ydirecting film series Rehlat Alsaid in 1992. In 2002, he appeared as an actor in the series Shwaya Melh, which he also directed.
He is, however, best known for being the director of the well-known Saudi film series Tash ma Tash.
Tash Ma Tash, English for 'No Big Deal', was a popular Saudi satirical comedy that ran for 18 seasons between 1993 and 2011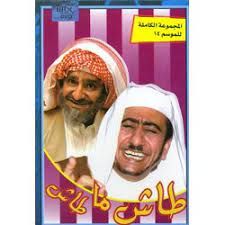 The sketch comedy aired on the state-owned television channel Saudi 1 for 13 seasons but in 2005 it was bought by MBC with new episodes running exclusively during Ramadan right after iftar.
#عبدالخالق_الغانم_في_ذمة_الله
الله يرحمه ويغفر له ويسكنه فسيح جناته.
كان من اجمل الناس خلقاً وفناً.
انا لله وانا اليه راجعون. pic.twitter.com/Spf79CgJP6

— ابراهيم الحجاج (@Barmz_alHajjaj) May 18, 2021
His co-stars have been sending their condolensces
افحعني الخبر كثير الله يرحمك ويجعل مثواك الجنة استاذ عيد الخالق كنت دائما رجل طيب ومسالم وتدافع عني في غيابي وحضوري الله يجعل مثواك الجنة ويثبتك عند السؤال #عبدالخالق_الغانم_في_ذمة_الله pic.twitter.com/ynWSfwzqpQ

— مروة محمد #نعود_بحذر (@marwamohammadTV) May 18, 2021
As have fans
https://twitter.com/7saz_x/status/1394684728670830592
Even HE, Turki AlAlshikh, the Chairman of the General Entertainment Authority, mourned the loss
رحم الله المخرج السعودي عبدالخالق الغانم … عزائي لعائلته الكريمة 🙏🏻 pic.twitter.com/kotdHuGNUz

— TURKI ALALSHIKH (@Turki_alalshikh) May 18, 2021
He passed away in King Fahad Specialist Hospital Dammam, after suffering from prostate cancer for the last five years.
Saudi Arabia has announced that it is changing the color of its ceremonial carpets from traditional red to lavender.
This move is designed to celebrate the nation's identity
This is because lavender is associated with blossoming wildflowers that carpet the Kingdom's desert landscapes in the spring.
It is also a symbol of Saudi generosity.
المملكة تختار اللون البنفسجي لوناً معتمداً لسجاد مراسم استقبال ضيوف الدولة الرسميين من رؤساء ووزراء وسفراء، ومُمثلي الدول الشقيقة والصديقة.https://t.co/jJdW4emTS0#واس_عام pic.twitter.com/dIvoVopBHv

— واس العام (@SPAregions) May 5, 2021
The initiative, a partnership between the Ministry of Culture and Royal Protocol, reflects the transformation of the Kingdom and is driven by Vision 2030.