Feature
Saudi Arabia Unveils Ambitious Goal To Reach Net-Zero Carbon Emissions By 2060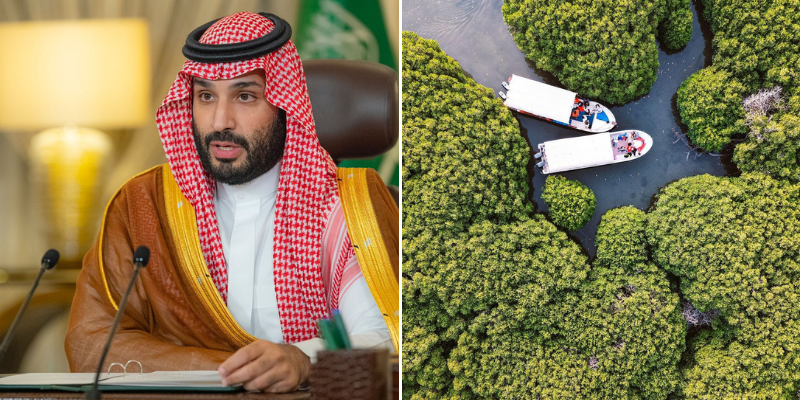 The Saudi Green Initiative (SGI) forum taking place in Riyadh has been garnering eyeballs for all the right reasons. Among the many things announced was a plan to reach "net zero" carbon emissions by 2060 and it was announced by none other than Crown Prince Mohammed Bin Salman himself. He stated the decision was in keeping with the Kingdom's development ambitions, "while preserving and reinforcing its leading role in the security and stability of global energy markets."
Saudi Arabia's crown prince said that the world's top oil exporter aims to reach net-zero emissions by 2060 and to more than double its annual target to reduce carbon emissions https://t.co/Kt7NgwEodp pic.twitter.com/8wIREnBNXW

— Reuters (@Reuters) October 23, 2021

The announcement has drawn praise from around the world. Even Boris Johnson, Prime Minister of the United Kingdom, has tweeted about it.
Saudi Arabia's landmark pledge to reach net zero emissions by 2060 is a major step forward.

I look forward to seeing further announcements at the Middle East Green Initiative and to working together @COP26 to keep 1.5C within reach.

— Boris Johnson (@BorisJohnson) October 23, 2021
Oil giant Saudi Aramco has pledged to reach net-zero emissions from its operations by 2050.
Saudi Aramco, the world's biggest exporter of oil, set a goal of reaching net-zero emissions from its wholly-owned operations by 2050 on Saturday, a decade earlier than Saudi Arabia's 2060 target https://t.co/qR01Gqb5NF pic.twitter.com/MxWDEJ0rXg

— Bloomberg Quicktake (@Quicktake) October 23, 2021
Speaking at the forum, Energy Minister Prince Abdulaziz bin Salman al-Saud stated that the goal of reaching zero-net emissions by 2060 might be met sooner. With this announcement, Saudi Arabia joins a growing list of countries that set 2060 as a target to reach net-zero emissions including China and Russia.
Also Read: The Saudi Green Initiative Shows Just How Much The Kingdom Is Fighting Climate Change