Travel
5 Road Trip-Worthy Spots To Visit This Extended Weekend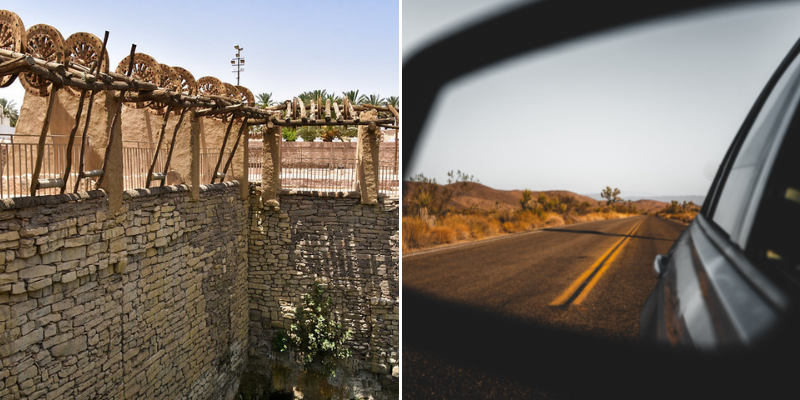 For many of us who've been yearning for a vacation, this extended weekend thanks to the National Day holiday is a lifesaver. Now, you have two options in front of you.
Laze around on your couch watching Netflix
Explore the great outdoors of the country
If you're choosing option 2, then we've got some pretty cool ideas for you.
Get ready, the long weekend is almost upon us.

Al Lith
Hot springs that shoot forth from the earth in the middle of a tiny oasis near the town of Al Lith. These springs have transformed this desolate valley into a beautiful green plain. Visitors to this location are frequently seen filling big bottles with water from the hot springs, which is said to have therapeutic benefits. Follow the rivulet here, which will lead you to several really Instagrammable locations.
Al Lith hot springs are a system of connected streams and naturally occurring hot springs. Easily accessible by car, this is a suprising sight for many non-natives. Be careful though: some of the springs are too hot! #SaudiArabia pic.twitter.com/J0Wv95iOUi

— Saudi Arabia (@saudiarabia) March 5, 2018

Jabal Dakka
On this journey, expect to see beautiful mountains and breathtaking surroundings. The winding mountain road will take you around hairpin curves, each one unveiling a new view of the Sarawat Range's submontane terrain. The greatest view of all, though, comes from the peak of the Jabal Dakka Mountain.
View this post on Instagram

Farasan Islands
If you have the steam in you to go on a lengthy road trip, this one to the Farasan Islands is the one for you. Along the route, expect pristine beaches, rolling landscapes, and stunning views of the Red Sea. From Jizan, take the ferry to the islands and drive to the archipelago's famous beaches, where you can soak up the sun, stroll along the powdery sand coast and dive into the Red Sea's waters to sample the finest of what the Red Sea has to offer.
View this post on Instagram

Tayma
Tayma is pretty isolated, located far away from most major cities but this long weekend can allow you to visit one of Arabia's oldest cities and be able to come back in just 3 days–no matter where you start from. Do check out the amazing museum here and the ancient Bir Haddaj well.
View this post on Instagram

Umluj
With the sweltering hot summer drawing to a close, now is a good time to chillax by the beach taking in the balmy sea breeze. If just lazing by the beach doesn't excite you, then there's a decent amount of activities that can keep you busy–starting with island hopping.
View this post on Instagram