Travel
Asir Is Getting A New Entertainment Park And It Is Perfect For Vacations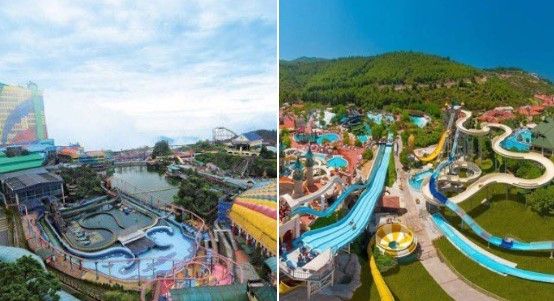 Asir is about to become the ultimate vacation spot for some good entertainment really soon.
The Asir Region Development Authority has decided to work on establishing a global entertainment city in the Asir region in southern Saudi Arabia
With the support of the Public Investment Fund and under Vision 2030 and the Quality of Life program, the global entertainment park is going to be like nothing else.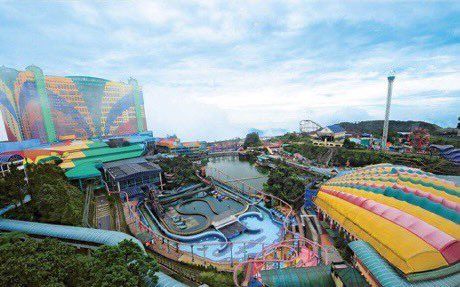 Think water slides and roller coasters and so much more

And all set up against a scenic hilly view

Asir region, located southwest of the country, and a population of almost two million- is one of the Kingdom's pride. Due to its scenic nature, this region is always welcome to tourists or anyone wishing to see its beauty.
Reports even announced that the General Commission for Tourism and National Heritage has found more than 419 archaeologic sites in the region, with some dating all the way back to 3000-4000 BC.
And now this world-class entertainment park is taking the city to the next level. A must-visit!
A man living in Muhayil in the Asir province turned part of his house into an archaeological museum with over 2,500 artefacts (so far) that took 15 years of work and research.
Adres Al-Shaeri was recently featured on MBC wherein their team visited Al Shaeri's incredibly nostalgic belongings from the past.
His mini-museum has old tech products, local Bedouin items and accessories (amongst other things)
شاب في محافظة #محايل_عسير يتبع شغفه ويقوم بتحويل جزء من بيته إلى متحف أثري، يضم أكثر من 2500 قطعة أثرية قيمة بعد عمل وبحث استمر 15 عاماً. pic.twitter.com/6upxpnJcmv

— هاشتاق السعودية (@HashKSA) October 30, 2018
Vintage radios, a collection of paper and metal coins and other locally-produced items from years and years back can all be found at the mini-museum.
All the items he has managed to collect thus far all date back from various periods of time.