Latest
5 Saudi Sites That Deserve To Be On UNESCO'S World Heritage List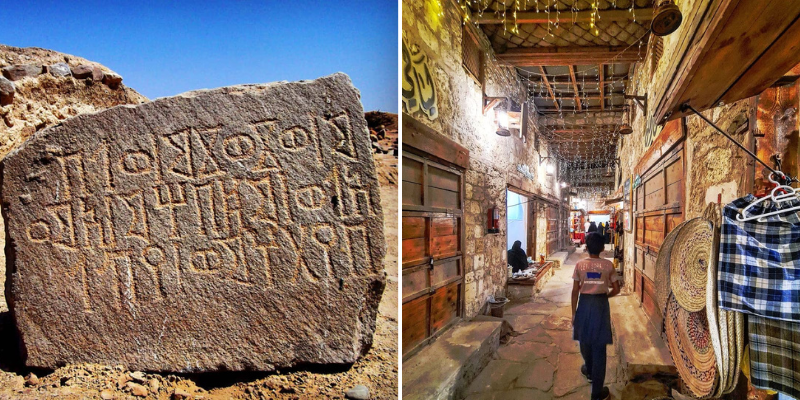 Up until almost two decades ago, Saudi Arabia didn't have a single entry on UNESCO's World Heritage List. Fast forward to 2022, and six Saudi sites made it to the coveted list. But this isn't the end of the road for Saudi Arabia—there are so many amazing places in this vast country that deserve to be on the list but have still not been added to it. Here are some of the best ones!
1. Rajajeel
If you thought Saudi Arabia lacked a rich history, think again.This historic site is often compared to Stonehenge, but these mysterious structures in Saudi according to some estimates, actually predate them—they're over 6,000 years old. WOW.
View this post on Instagram
2. Qaryat Al-Faw
This ancient trading town, which sat on a once important trading route, was hidden from the outside world for hundreds of years. The town was rediscovered by Aramco's employees in the 1940s. Since then, this village has unearthed some of the finest ancient artefacts in the country, including the famous bronze head. The site is currently fenced off for tourists as excavation work is underway.
View this post on Instagram
3. Yanbu Old Town
The wonderfully preserved historic heart of Yanbu is a living testament to the fact that this is one of the Arabian Peninsula's oldest continuously inhabited cities. Housing places like an ancient night bazaar that's been running for centuries to a home where Lawrence of Arabia had resided in, Yanbu's old town holds many secrets. Its winding, story-filled passageways are virtually an exact duplicate of Jeddah's Al-Balad, which is already included on UNESCO's World Heritage List.
View this post on Instagram
4. Masjid Al-Haram
Is there any reason why Masjid Al-Haram shouldn't be on the list? It's the holiest site for Muslims around the world, is home to the Zamzam Well, that's a miracle in itself and has so many sites tied to Islamic history within its confines that one can just go on and on about why it needs to be on the list.
View this post on Instagram
5. Ukhdood
The opening verses of chapter 85 in the Quran mention a place called Ukhdood. This site in Najran is believed to be the place where the incident mentioned took place. While the place is currently in ruins, it is definitely rich in terms of archaeological artefacts. Plus, it's open to tourists and even has a large museum close by that houses some of the finest artefacts that were unearthed here. You can walk around the ruined town and look out for those ancient rock art inscriptions that lie scattered all about the place—history lovers sure will be in their element here.
View this post on Instagram